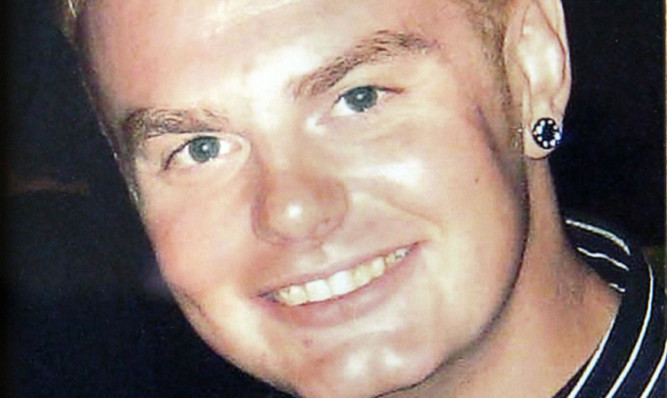 A Fife family have welcomed a new legal probe into the New Zealand mine disaster which claimed the life of their son.
Malcolm Campbell, 25, died along with 28 of his colleagues when methane gas caused a series of explosions in the Pike River mine on South Island in November 2010.
While the tragedy has brought improvements to the country's health and safetylegislation, no one has been held accountable for the factors leading to the deaths.
But now, with news that a judicial review is to be staged at last, Malcolm's parents, Malcolm Sr and Jane, hope their questions may finally be answered.
From his home near St Andrews,Malcolm Sr, 53, said: "What this means to us is that we can still hope someone could be held accountable for what happened to our boys. I still think there is a case there, even if they cannot get underground, they have the paperwork on how the mine was and how it was run."
Charges have been dropped against Pike River boss Mike Whittall, but now tireless campaigning from the grieving families has brought the chance for a review.
Malcolm and Jane, who believe their visit to New Zealand to mark the fifthanniversary of the disaster may be their last, only want someone to be held accountable, for those responsible to acknowledge their mistakes, learn from them and apologise to the families.
As the struggle goes on, he said thefamilies would continue to fight until every avenue is extinguished, and finally they get answers to all their questions.
"We have dealt with the situation we will not get Malcolm home, we have dealt with the situation these things happened, but what goes around our head is that we feel the mine was so badly run. We cannot sit in limbo for the next five or 10 years.
"We want an explanation and apology and then we can maybe move on."
He continued: "We have been asked how do we cope with it we cope with it by knowing the whole industry will be changed. That is a great legacy forMalcolm.
"They have re-written the regulations over there and that is a tribute to the boys.
"It will save lives. But it has been a big price to pay. Malcolm and the boys had to pay that price."
He added: "All we want is for someone to be held accountable.
"That is all we are looking for them to acknowledge the mistakes made, and apologise to the families and learn from their mistakes.
"We will not let it die we are not letting the boys go with no legacy."