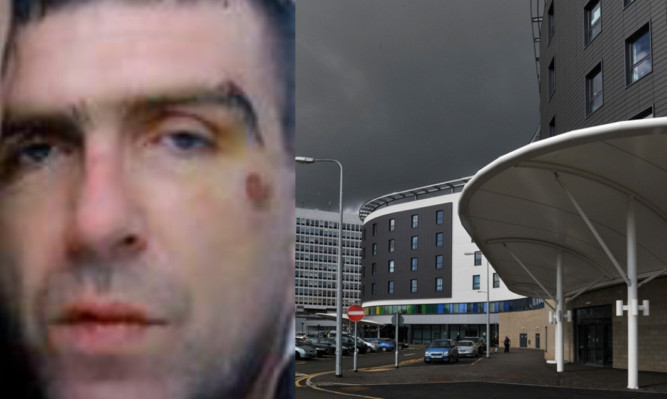 The partner of a missing Kirkcaldy man said she has been left in limbo as his 40th birthday approaches.
Kaylie Caulfield, 30, should have been marking the milestone with Sandy Clarke on Sunday April 3.
But instead she plans to leave a candle near the town's Victoria Hospital, where Mr Clarke was last seen in the early hours of June 4, 2013.
She said: "We just want to know what has happened to him. The hardest part is not knowing.
"I can't bear the thought of him lying somewhere on his own."
Miss Caulfield is losing hope of Mr Clarke being found safe and well.
Having been plunged into despair after his disappearance, she is now rebuilding her life and intends to start college to train in counselling.
But she said she has been unable to move on while he remains missing.
"I did try to have a relationship but I just couldn't do it because I still feel loyal to Sandy.
"I can't move on romantically because it would feel like I was betraying him.
"The night he went missing he had nowhere to go. He didn't have any friends in the area and didn't have anyone he could have stayed with."
Miss Caulfield left Mr Clarke at the hospital, where he had been receiving treatment for a head injury, the evening before he disappeared.
He was last seen making his way along the town's Hayfield Road in the middle of the night.
"I left him at the hospital because they said they would keep him in until the morning," she said.
Miss Caulfield added: "Something has happened to him. I believe he has fallen victim to foul play."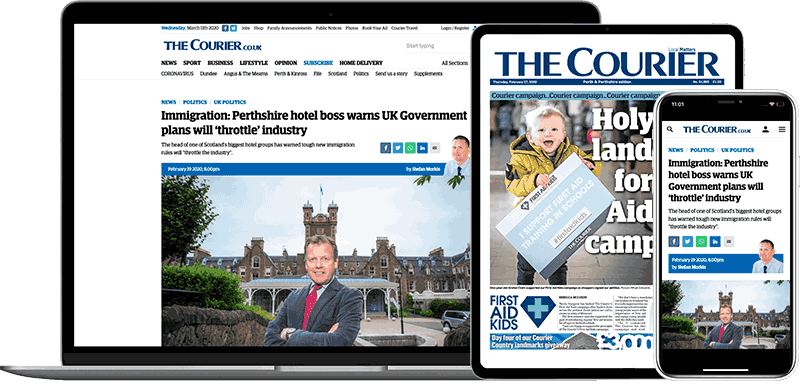 Help support quality local journalism … become a digital subscriber to The Courier
For as little as £5.99 a month you can access all of our content, including Premium articles.
Subscribe