 Plans for retail parks in two Fife towns on land sold by Tesco have been revealed.
A park with five units is proposed on South Road, Cupar, adjacent to the chain's supermarket, while in Cowdenbeath two units are planned at North End Park.
London and Scottish Investments Ltd (LSI) bought the vacant sites from Tesco in August, along with 12 others across Scotland.
It has lodged planning applications with Fife Council for those in the kingdom and said it is in discussion with several retailers interested in both sites.
LSI group development director Bryan Wilson said he hopes to announce the names of stores which may move in within the next few weeks.
He revealed negotiations are taking place with food and non-food discount retailers for the Cowdenbeath units and a range of food and non-food retailers for Cupar.
If the council gives the go-ahead, construction could begin within months.
Mr Wilson said: "We are in discussions with retailers for all the units on both sites, although nothing has yet been concluded.
"The plan is to be on site later in the year, although the exact date depends on planning, building warrants and agreeing contracts with builders."
When the purchases were announced last year, Mr Wilson said it was fantastic news for the towns involved and that subsequent developments would create thousands of jobs.
The vacant Cupar land is the former site of the Reekie Group, which Tesco had intended to use to build a store bigger than its adjacent branch.
Fife Council approved the proposal but, after several years, the trader confirmed it had shelved the expansion project.
Tesco had also intended to build a store at Cowdenbeath's North End Park but pulled out after a cost-cutting review of its new stores strategy.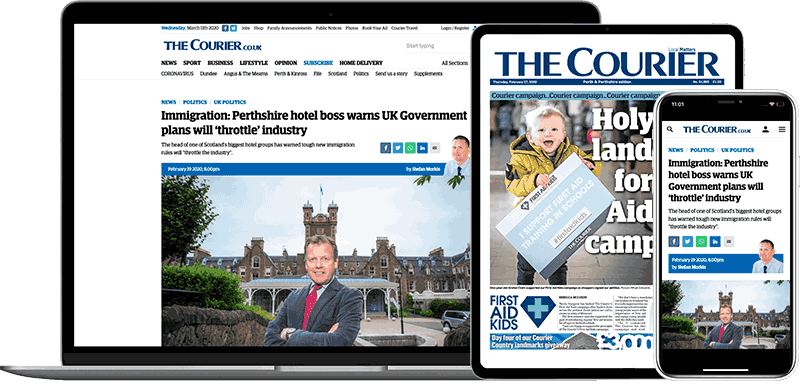 Help support quality local journalism … become a digital subscriber to The Courier
For as little as £5.99 a month you can access all of our content, including Premium articles.
Subscribe