High hedge owners slapped with a trimming order have been accused of making a mockery of legislation to resolve neighbour disputes.
Drs Wilson and Joan Robertson have thinned out leylandii which they were ordered to cut back, in what the couple next door claimed was an attempt to exploit a loophole.
Neighbours Denis and Maureen Parry alleged the retired doctors have removed sections of the 20-feet-high hedge so it becomes a row of trees and escapes the powers of the High Hedge Act.
A Fife Council officer was due to visit the adjoining gardens in Lundin Links to assess the situation.
Mr Parry, 85, said: "This is making a mockery of the law."
He said he and wife Maureen, 77, tried for years to politely persuade their neighbours to trim the hedge which cuts off sunlight to their Leven Road home.
In frustration they turned to the High Hedges (Scotland) Act legislation when it came into force two years but said the border between their gardens now looks worse than ever.
Mr Parry said: "If they complied with the order it would be a nice, neat hedge still 3.5 metres (11ft 6in) high and it would have given them the privacy they want.
"Now we can see into their garden.
"It looks quite hideous. You can see the bare stumps of the trees with leylandii at the top."
Mrs Robertson refused to speak to The Courier, while Fife Council confirmed it was investigating the case.
The local authority served a notice on the Robertsons, requiring the 16ft beech hedge and 20ft leylandii hedges be cut to 11ft and 12ft.
The Robertsons appealed to the Scottish Government but a reporter upheld the notice, varying it so the leylandii should be cut to just under 15ft.
Reporter Lance Guilford concluded the hedge adversely affected the enjoyment of their home which Mr and Mrs Parry could reasonably expect.
Mr and Mrs Robertson were given until September 30 to undertake the work and trimmed the beech hedge as required but have removed some leylandii completely and are yet to reduce their height.
In their appeal they claimed the hedgerow was an integral feature of their home and was not the out-of-control type the legislation was designed to protect against.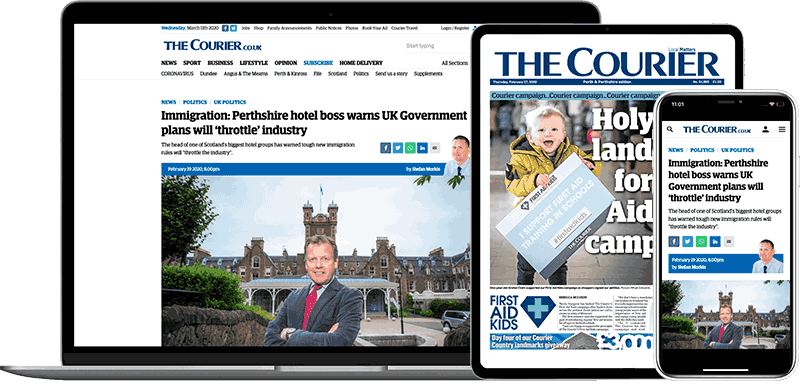 Help support quality local journalism … become a digital subscriber to The Courier
For as little as £5.99 a month you can access all of our content, including Premium articles.
Subscribe