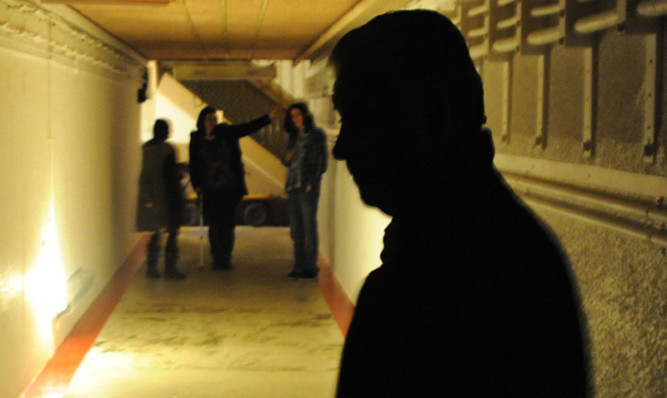 The ghost of a German soldier who committed suicide in Scotland's Secret Bunker was just one of a number of spirits apparently picked up by a controversial medium at the weekend.
TV psychic Derek Acorah claimed to have detected the officer who said he killed himself by downing pills kept in the heel of his shoe.
Acorah had travelled to Fife with a team of Angus-based ghosthunters for an investigation at the former nuclear command bunker.
The Secret Bunker lies 100ft underground and was built to help safeguard Scotland during the Cold War in the event of a nuclear attack.
The medium joined members of Afterdark Paranormal from Arbroath and the public for the event, which ran from 9pm on Saturday till 3am.
Fife photographer David Wardle accompanied the group on the tour and said Acorah claimed to have discovered several ghosts.
"They said they found a couple of spirits in the chapel," he said. "It was really cold in there but suddenly it went really hot.
"They had little meters which were picking up electromagnetic disturbances. They said these were caused by 'ghosts'."
David added: "They picked up a German officer who had been there and killed himself using pills hidden in the heel of his shoe.
"Everyone I spoke to was having an amazing time."
Acorah had been asked to lead the investigation by Afterdark Paranormal Ltd, who organised the sell-out event.
Afterdark team leader John Spratt said: "We decided that we would try to do something different in 2015 for our loyal band of customers and came up with the idea of inviting a celebrity to join us on an investigation. I was over the moon when I got the call saying that Derek would be delighted to come to Scotland to work with us for the event."
Photos by David Wardle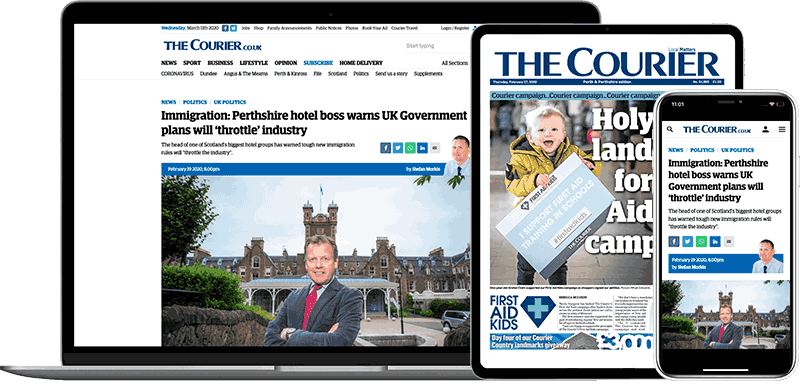 Help support quality local journalism … become a digital subscriber to The Courier
For as little as £5.99 a month you can access all of our content, including Premium articles.
Subscribe