 As a victim of historic sexual offences speaks out, a leading police officer has said it is never too late to report a crime.
Detective Inspector Scott Davidson of Police Scotland said the force thoroughly investigated every complaint it received.
"Sexual offences are amongst the most serious crimes carried out in society and it goes without saying that we treat every complaint with the utmost professionalism.
"Sexual crime has a long term devastating affect and we do everything we can to support the victims of rape and other sexual offences regardless of when they happened.
"Although such incidents are rare we take a zero tolerance approach towards those responsible and do everything we can to ensure that they are brought to justice in as short a time as possible.
His pledge came as a Fife victim of a sex offender jailed for historic offences against three girls spoke of her years of pain.
George Ritchie, 56, formerly of Glenrothes, was jailed for eight years when he appeared at the High Court in Edinburgh last week.
Lord Boyd of Duncansby told Ritchie he would have jailed him for 11 years if he had been convicted following a trial.
He said the offences had involved significant planning by Ritchie and even though they were more than 30 years old, the offences remained serious.
Ritchie, of no fixed abode, had earlier admitted three indecency offences against the girls and attempting to rape one of them.
The offences were committed in Glenrothes, Burntisland and Dunfermline between 1977 and 1982.
One of his victims, Betty, a 44-year-old from Burntisland, said she had been six years old when the abuse started.
Ritchie, who was a leader of the Satan's Slaves biker gang, was the mother-of-two's older cousin.
She said he had molested her over a six year period, often while he was baby sitting her.
She added he had blackmailed her to remain silent.
Ritchie had shown victims an envelope and told them it contained a letter he had written to their father which he would pass on if they did not do as he asked.
Nearly 40 years later, Betty plucked up the courage to report the crime.
Betty said she was scared of Ritchie, who she recalled would turn up in his biker's leathers, and on his bike.
She said he would often be there to look after her when she came home from school and in fact moved in with her family for a short time.
It was then that he stepped up his abuse, she claimed, adding she felt sick with nerves and dread knowing he would be at home waiting for her after school.
It was when she was 12 that she found the bravery to stand up to Ritchie and did not see him again until she was 44.
It was last March that she walked into Dunfermline police station and reported Ritchie.
Anyone who wanted to report a sexual offence to Police Scotland should contact 101.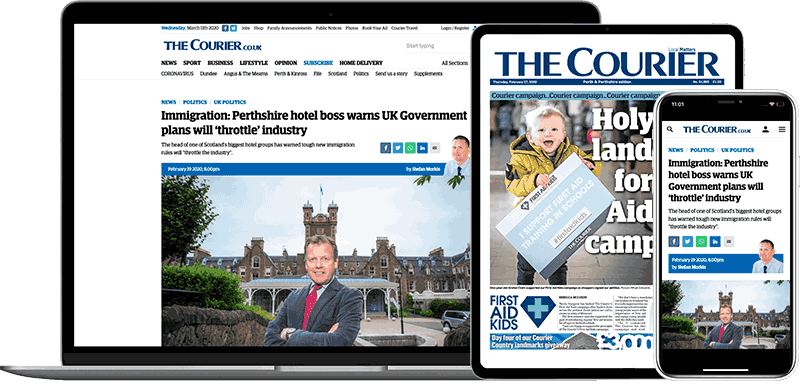 Help support quality local journalism … become a digital subscriber to The Courier
For as little as £5.99 a month you can access all of our content, including Premium articles.
Subscribe