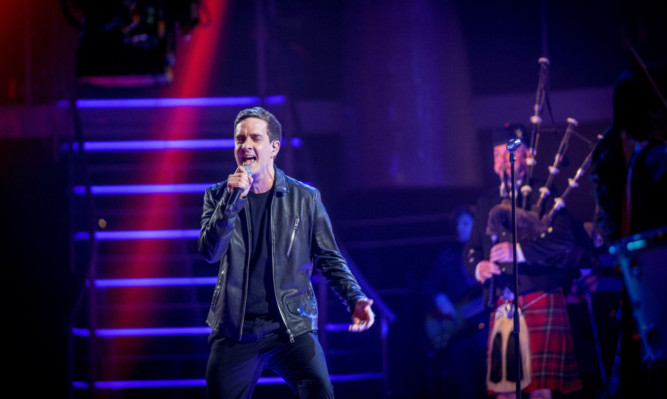 Fife firefighter Stevie McCrorie is in the doghouse despite qualifying for Saturday's final of The Voice.
The family shih tzus were so scared by the noise generated by his family that they ran upstairs to hide.
The 30-year-old was voted through to the final four of the BBC One competition after a rendition of Leona Lewis' Bleeding Love, accompanied by a pair of pipers.
It was the first time he had faced the public vote after being given a "fast pass" by coach Ricky Wilson the previous week.
The pair later teamed up to perform a cover of Stay With Me by the Faces, along with fellow competitor Emmanuel.
Yesterday Stevie was at a secret location where he was recording the single that will be released the day after Saturday's final if he wins.Stevie is spending the day back home in Scotland. See full coverage in Tuesday's CourierWith the tension building, his mother Sandra told The Courier that every member of the family was over the moon when her son made it to the final.
However, she said: "We have two shih tzus, but when Stevie got through we screamed so loud they ran up the stairs."
Speaking about her son's talent, Sandra said his star turn on the show almost didn't happen.
"The boy that you see on television is what he is really like in real life. He's just so humble.
"He was going to do The Voice a couple of years ago but he didn't do it. I think there was a fear of failure."
Stevie will visit his family today as part of a flying visit ahead of Saturday's final.
Sandra added: "I'll just be so delighted to see him,
"He won't want anything fancy though I'll maybe just make him a cup of tea and a sandwich."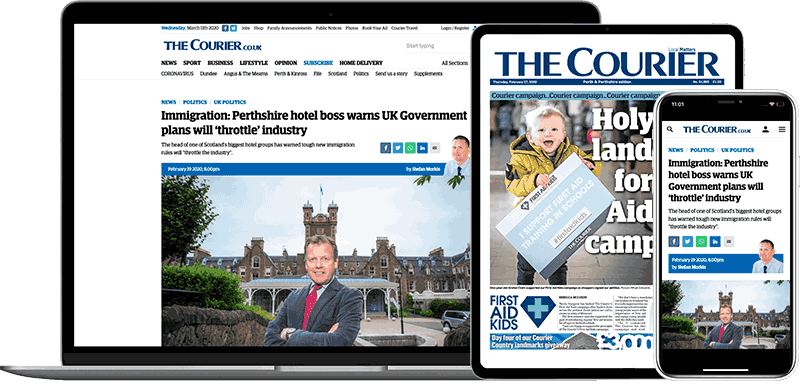 Help support quality local journalism … become a digital subscriber to The Courier
For as little as £5.99 a month you can access all of our content, including Premium articles.
Subscribe