 A major demonstration is to be held in Kirkcaldy on Sunday afternoon to show opposition to the bombing of Syria.
The march will begin in the Town Square at 1pm with a planned 'die-in' when protesters will lie on the ground as though dead to make it clear that innocent civilians could be killed by bombs supposedly targeting terrorists.
At a packed meeting in the St Clair Tavern on Tuesday night, people from across Fife expressed their horror at the UK Government's decision to bomb Syria.
Carlo Morelli, who chaired the meeting, urged more people to get involved in opposing the bombing and go along to the event this weekend.
"Scotland does not support this military action," he said.
"Ninety-seven per cent of Scottish MPs at Westminster voted against the bombing of Syria and the majority of the Scottish people are also against it.
"This kind of military action will not stop terrorism; in fact, there's a very real risk it will only escalate the problem."
Sunday's demonstration is supported by a number of groups, including Fife Arabic Society, the People's Assembly, Stop the War, the Socialist Workers Party, the Green Party, Solidarity, Rise and Refuge Fife.
Councillor Marie Penman said: "These are ordinary, blameless people they don't deserve to die and we should be playing no part in this."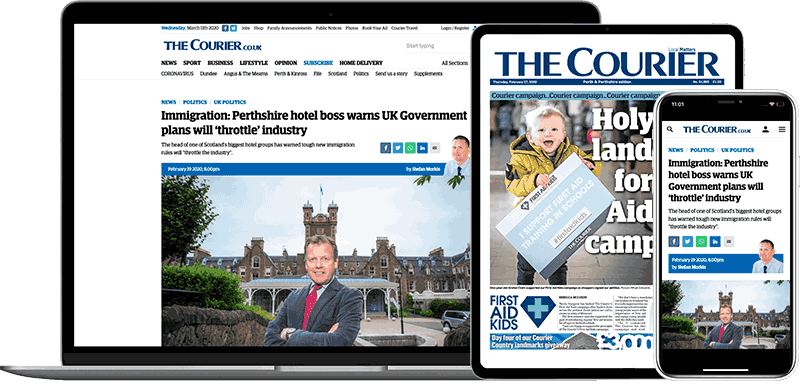 Help support quality local journalism … become a digital subscriber to The Courier
For as little as £5.99 a month you can access all of our content, including Premium articles.
Subscribe