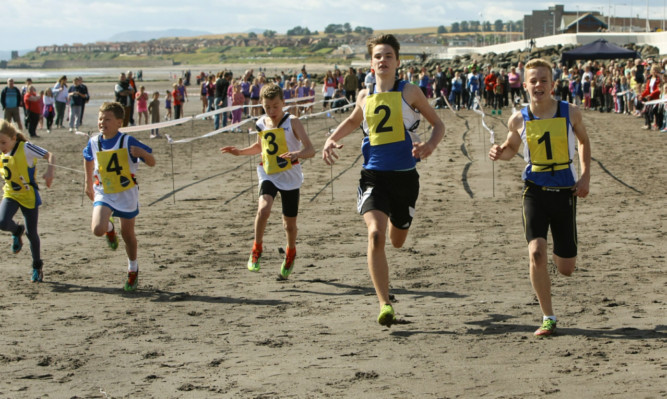 For one glorious morning Kirkcaldy's waterfront became the envy of every other town in Britain.
Bathed in summer sunshine, thousands of people descended on the promenade for the country's first beach Highland games.
Organised by local Business Improvement District (BID) group Kirkcaldy 4 All to showcase the best that the town has to offer, a better day could not have been asked for as crowds exceeded all expectations and Kirkcaldy got its chance to shine.
For Bill Harvey, manager of the BID group, months of hard work had clearly paid dividends.
"We anticipated 3,000 people coming but I think it's been about 5,000," he said.
"It has captured people's imaginations and we've had a lot of competitors from the Borders, West and North of Scotland and I'm delighted that they've wanted to come and spend their day with us.
"We are not using the promenade enough.
"It is used once a year for the Links Market but it should be utilised a lot more."
As well as the hosting of a traditional Highland games, the aim of Saturday's event was to build links between the waterfront and the town centre.
To do this, local retailers were allowed to place stalls on the promenade, giving visitors a small sample of what Kirkcaldy has to offer as a shopping destination. While people could enjoy the sporting action from down on the sands, many chose to remain on the prom, which re-opened in December following a £9 million refurbishment.
Former MSP for Central Fife, Christine May, has been at the forefront of efforts to champion the venue.
Given the success of Saturday's event, she said that preparations to host the beach games next year are already under way.
"The town does have a lot to shout about and the BID members have been encouraged to come and show people what Kirkcaldy has to offer," she said.
"We are so grateful to the support that we have had from everybody, including the stewards, participants, first aiders, YMCA and RNLI."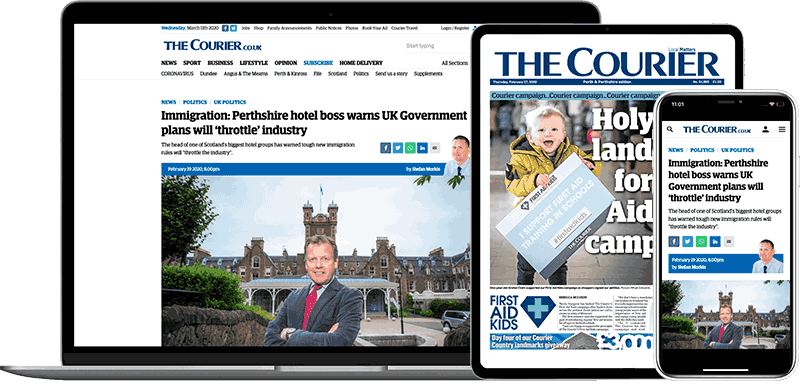 Help support quality local journalism … become a digital subscriber to The Courier
For as little as £5.99 a month you can access all of our content, including Premium articles.
Subscribe