Over a century of aviation history ended at Leuchars today when the base was formally handed over from the RAF to the army.
A poignant and militarily precise ceremony marked the end of 95 years of the RAF at the base.
A flight of RAF and army personnel was led on to parade by the RAF Leuchars Pipes and Drums, led by Pipe Major Ian Hughes and Drum Major Alastair Pether.
Several hundred invited VIP guests and around a dozen members of the public in a separate enclosure braved a bitter wind and the occasional sleet shower as the parade formed.
As senior officers took their positions, the pipe band played Hielan' Laddie.
At noon precisely, a flypast of two Typhoons from RAF Lossiemouth flew from east to west.
A single whistle blast then signalled reviewing officers and parade commanders to take the salute as the RAF Ensign was carefully lowered and folded away. Saluting ceased on a double whistle blast as the army flag was raised.
The pipe band then played Scotland the Brave as personnel again saluted.
The ceremonial handing over of the keys followed, and with that RAF Leuchars was no more.
For full reports and reaction, see Wednesday's Courier or try our digital edition.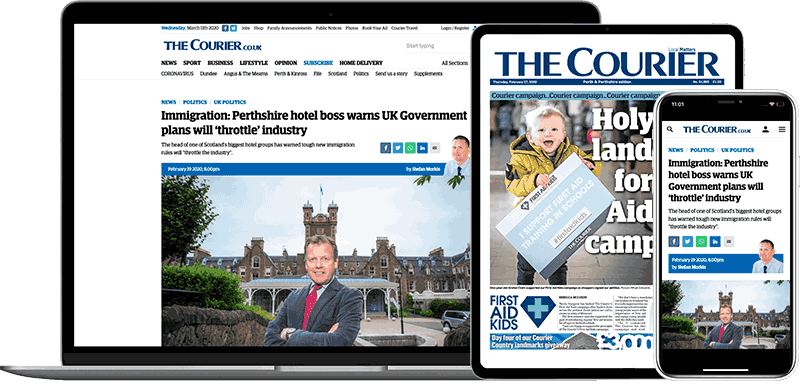 Help support quality local journalism … become a digital subscriber to The Courier
For as little as £5.99 a month you can access all of our content, including Premium articles.
Subscribe