Alhambra Theatre facing closure without cash injection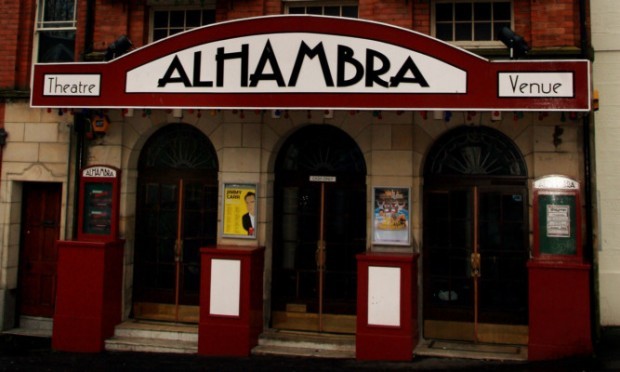 Dunfermline's Alhambra Theatre could face its final curtain within weeks without a financial bailout from Fife Council.
Theatre bosses have warned they may be forced to close in March unless the local authority pays out £1.7 million over the next five years.
The privately-owned theatre, which has several big name shows lined up over the next few months, has revealed it is facing an uncertain future.
It has requested £150,000 a year for three years towards their core costs and up to £50,000 a year to ensure against losses from booking major West End shows.
In return, the Alhambra Theatre Trust would take over the management of the council-run Carnegie Hall, which is also in Dunfermline.
Councillors will consider the request at a meeting of the executive committee on Tuesday.
A report to go before members said negotiations had already taken place between the Alhambra and the council about safeguarding both theatres' future by having them work together rather than competing.