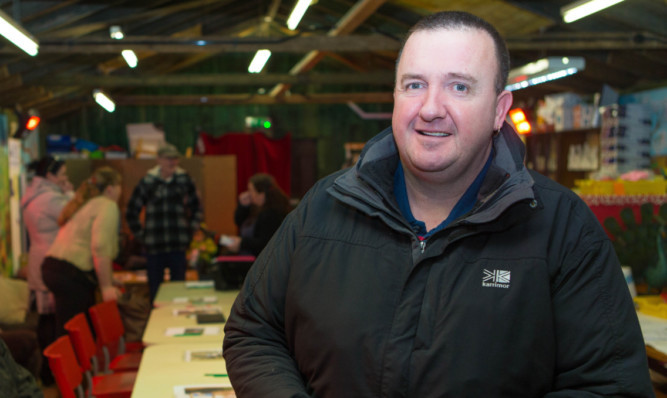 Police have cast serious doubt over plans to create a private security force to help patrol the streets of Levenmouth.
Inspector Tom Brown said the proposal by security guard Kenny Watson contained a number of gaps and shortcomings and suggested there would be little or no public appetite for the scheme.
Mr Brown was speaking at a public meeting in Leven where Mr Watson, 46, was seeking opinions and suggestions as to how his idea could work.
He has proposed paying a private security firm to deal with low-level incidents, to allow Police Scotland to deal with more serious crimes.
The Glenrothes man, who also works as a doorman at a local pub, claimed his plan was the answer to concerns about the police's ability to operate effectively on a diminishing budget.
Mr Brown, however, insisted it was a "misconception" that cutbacks had affected the resources in communities.
"Yes, there are cutbacks but there has been no reduction in the quality of service provided to the residents of Levenmouth," he said.
"I have more resources in Levenmouth today than I had under Fife Constabulary."
The officer said people in the area should feel assured it is safe, adding reported crime was down and detections were up on last year.
"Is there a requirement at this time for additional security officers on the streets of Levenmouth? "I would suggest no," he said.
"Is there public appetite in Levenmouth for a security company patrolling the streets? The answer is probably no.
"Would the public wish to pay for a service they already have from the police service, community wardens, neighbourhood watch?
"The answer to that is probably no."
Mr Brown said Scotland is fortunate to have policing by consent and questioned how private security officers would manage conflict .
"At the moment we have a police force that is accountable and transparent with trained officers who have power of arrest," he said.
"You also have to have governance, an information-sharing protocol, data protection and a joined-up approach."
Addressing Mr Watson directly, the inspector said: "I admire your community spirit but until I see what your proposals are, I see a lot of gaps and shortcomings.
"Policing is not just about putting officers on the streets. It's about having confidence in the organisation."
Mr Watson said he knew there would be a degree of scepticism about his proposal but pledged to continue with a community survey and forming a business plan.