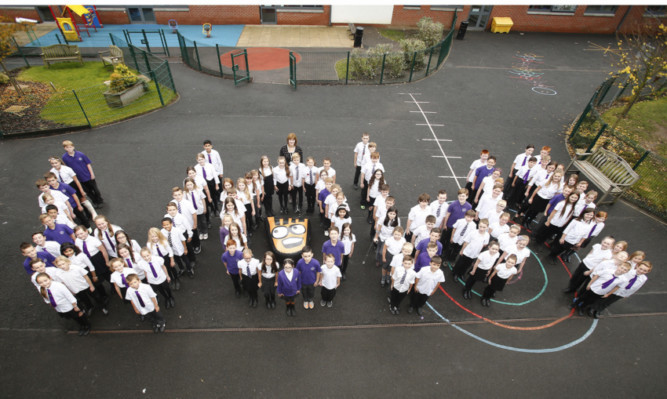 Duloch Primary School has been named one of the most 'actively travelling' schools in Scotland.
A total of 40 Fife schools were given the opportunity to take part in the Living Streets scheme, WoW (Walk once a Week) Scotland, which encourages pupils to walk or travel actively to school.
Schools across Scotland taking part in WoW Scotland were given the chance to compare their results to earn their place on the Walk of Fame.
Duloch hit the top spot three times in October, and took third place overall.
Linda Skelding, deputy head teacher, said: "The pupils have been working really hard to walk or cycle to school instead of relying on cars as part of this national initiative."