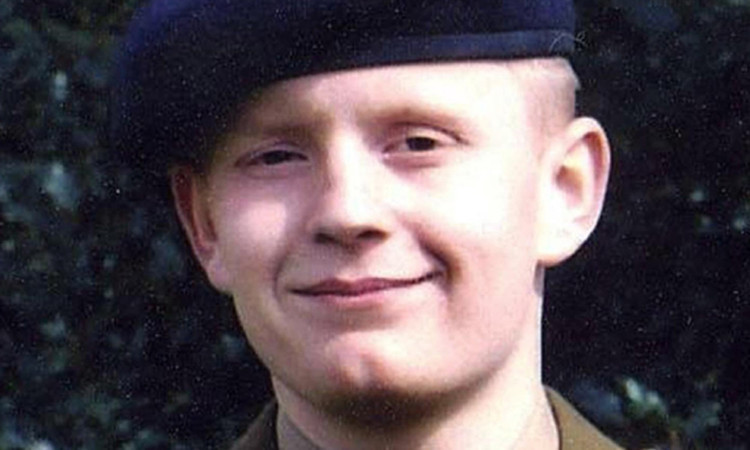 A Fife Black Watch soldier killed in Iraq is among those being commemorated in an overhaul of Scotland's war memorials.
Private Scott Kennedy's name is set to be added to Carnock War Memorial, making it easier for his mother Carol Paterson, who lives in the neighbouring village of Oakley, to pay her respects.
Mrs Paterson said: "It's going to make it easier for me to attend the memorial. I live in Oakley, so it's just minutes away."
Although Pte Kennedy's name is already on memorials in Culross and at The Black Watch Museum in Perth's Balhousie Castle, Mrs Paterson said being able to visit the local memorial was a boost for the family.
It is seven years since she was told the devastating news that her 20-year-old son had been killed by a roadside bomb while serving in Iraq.
Pte Kennedy, who was known affectionately as Casper, died while on patrol in Basra alongside Black Watch comrade Private Jamie Kerr, 20, of Cowdenbeath and Corporal Paul Joszko, 28, of 2nd Battalion the Royal Welsh.
A service was held for Pte Kennedy at Inzievar Primary School in Oakley, where Mrs Paterson is now a lollipop lady at the shared campus with Holy Name RC Primary School.
She told The Courier her job had helped the healing process.
"I have never got over it. I don't listen to the news and I don't like it when there are services going on at the church. But everybody has been so nice and kind.
"You just have to stay positive and the fact I work with kids, being a lollipop lady, helps. Kids are the best medicine. Sometimes there are a few tears, but you've got to wipe them away and think about the kids crossing the road.
"Everybody knows the situation so nobody puts their foot in it. Everybody knows my name.
"That's where Scott's service was. I found it quite difficult at first but you just get on with it."
To mark 100 years since the start of the First World War the Scottish Government has made grants available through the Centenary Memorials Restoration Fund.
Councillor Kate Stewart said: "The Scottish Government have allocated funds to assist with refurbishment of war memorials throughout Scotland, in this sad year of conflict remembrance. Funds can be utilised to include the names from later conflicts which are not recorded elsewhere locally.
"For example, the war memorial for Carnock and Oakley has sadly to add the name of a Black Watch soldier. Additionally, it is also anticipated that two locally born personnel may well require recording from the Second World War."
Mrs Stewart has launched an appeal to ensure all local soldiers lost in conflicts are remembered on the memorial.
The work is being supported by the War Memorials Trust.
Trust volunteer Mary Richards said: "Carnock War Memorial was restored 10 years ago, so it just needs an additional name added. We also need to find out if the name of anybody else in Carnock and Oakley parish needs to go on as well as Scott's.
"We're looking at the Second World War and any conflict since. All other west Fife village memorials include the Second World War, but for some reason that one got missed in Carnock."
It is just one of a number of memorial projects taking place in west Fife. Alongside former pit worker Rab McKenzie, Mrs Stewart is also involved in a campaign to establish a memorial to the men who lost their lives in the Valleyfield Colliery disaster of 1939.