 A Fife campaign group says it has been "appalled" by a recent attack on a Methil takeaway owner.
Members of Fife Stands Up to Racism were out on the streets at the weekend gathering signatures for a petition backing the family of Mohammed Khalid, who was targeted in the incident last weekend.
Claims have been made that shouts of "Isis" were heard from the gang during the incident, though police were quick to stress that they believed there to be no link to the recent terrorist atrocities in Paris.
Carol Morelli, spokesperson for Fife Stands Up To Racism, said: "We are appalled by this attack and condemn the exploiting of the horror of what happened in Paris to whip up anti-Muslim violence in Britain.
"Mr Khalid is a hard-working member of the local community, yet has become another victim of the relentless scapegoating of Muslims in this country."
Mr Morelli stated his belief that the majority of Scots are not racist and he and fellow campaigners took petitions to both Leven and Kirkcaldy at the weekend weekend collecting signatures on a petition backing the Khalid family.
The petition has also been supported by Unite Against Fascism, the political party Solidarity and Stop the War Scotland.
"We were overwhelmed by support from members of the public keen to ensure the Khalid family know that this attack was not in their name," he continued.
"We collected many, many names proving that most people are on their side."
Police Scotland are continuing to investigate the incident, which occurred outside the Caspian takeaway.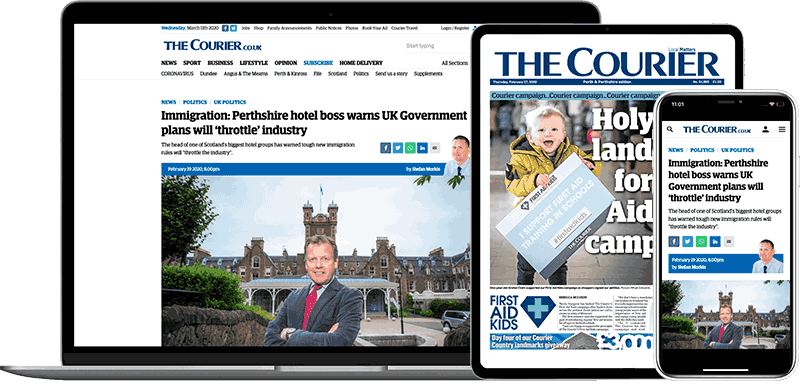 Help support quality local journalism … become a digital subscriber to The Courier
For as little as £5.99 a month you can access all of our content, including Premium articles.
Subscribe