 The SNP'S candidate for the Dunfermline by-election will not move into the constituency if she is elected.
The Courier can reveal Shirley-Anne Somerville has ruled out taking her family from their North Queensferry home.
Ms Somerville came under attack from opposition politicians but her party defended her as being "a Fifer born and bred" and pointed out she lived close to the boundary.
The Liberal Democrats failed to confirm if their candidate, Kirkcaldy-based Susan Leslie, would move to the area if victorious.
Conservative candidate James Reekie, who lives locally, said: "It's not for me to dictate where someone should or shouldn't live, that's a call for the voters to make.
"I live in the constituency and was raised here and I think that puts me in the best position to know the area and represent it in parliament."
Labour candidate, Dunfermline councillor Cara Hilton, added: "We need a fresh face and a fresh voice."
The by-election was called after ex-SNP member Bill Walker resigned after being found guilty of 23 counts of domestic abuse over a near 30-year period. He was binned from the party after the allegations were made public and jailed for a year last week.
An SNP spokesman said: "Shirley-Anne is a Fifer born and bred. She and her husband have lived in North Queensferry for a number of years, less than two miles outside the constituency boundary.
"Their children are settled in the local school and nursery and they plan to continue living in their local family home. The Labour candidate may live in the constituency but she has already demonstrated she has little grasp of what local people want."
A Scottish Liberal Democrats spokesman said: "A big part of the Susan Leslie's campaign will be to restore the level of service that people in Dunfermline get."
Meanwhile, Scottish Labour leader Johann Lamont used her conference speech to say the by-election would mean "another strong Labour woman(would be) in the Scottish Parliament."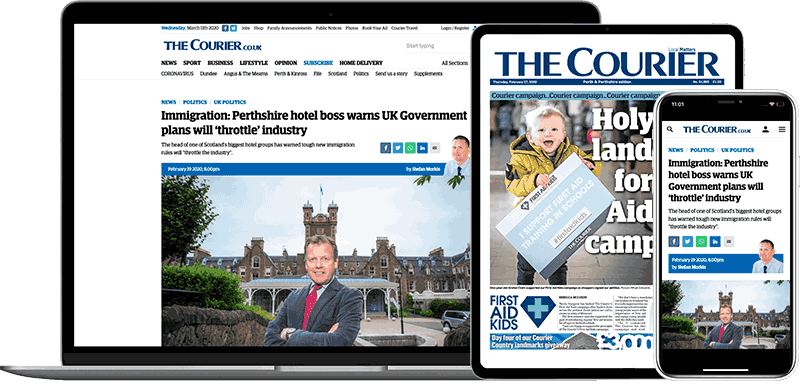 Help support quality local journalism … become a digital subscriber to The Courier
For as little as £5.99 a month you can access all of our content, including Premium articles.
Subscribe