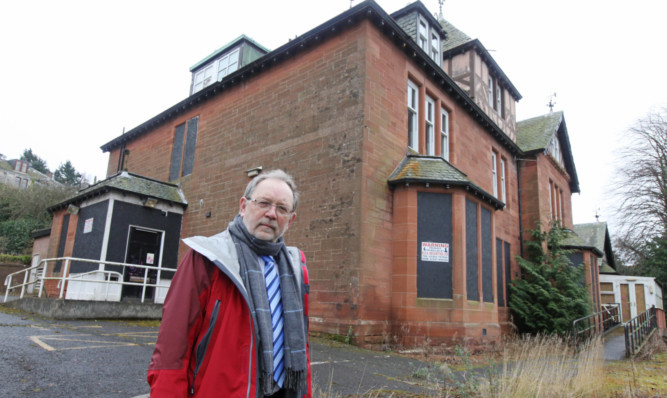 Two former Fife hospitals are still on the market, almost four years after they closed.
Netherlea in Newport was condemned to closure in 2011 after health chiefs ruled the Victorian building was not fit for purpose.
It closed the following year, despite a petition signed by 1,294 local people who wanted it to be retained.
Forth Park in Kirkcaldy also closed in 2012 after maternity services were moved to the new £170 million wing at nearby Victoria Hospital.
A planning application for 69 flats and houses on the Forth Park site was approved in 2011.
NHS Fife has confirmed there had been interest in both sites but that both were still on the market.
Newport councillor Tim Brett has questioned the length of time taken to sell the empty buildings.
"When I asked Fife Health Board why Netherlea Hospital is still unsold, they replied that although there had been some interest in the site, they are continuing to market it," he said.
Mr Brett said a local resident had recently expressed concern that the property might attract unwanted attention and that it could be an accident waiting to happen.
"I think it is a real shame that this building cannot be brought back into use," he added.
"The hospital sits on a prime site in Newport-on-Tay which I am sure could be put to many different uses.
"Local residents want to see it redeveloped, possibly for housing or some other purpose, so I hope that there will soon be progress made towards a sale."
A spokesperson for NHS Fife said: "Whilst we can confirm there is currently interest in both sites, NHS Fife is continuing to actively market Forth Park and Netherlea for sale."
Ten-bed Netherlea opened in 1948 as a maternity hospital and had six GP beds and four elderly care beds.
It closed despite protests there had not been enough time for an adequate public consultation.