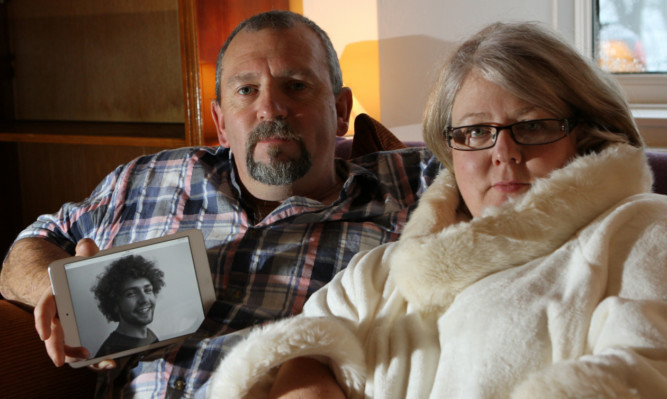 A Fife man who was attacked by a grizzly bear has said the ordeal has not dampened his enthusiasm for climbing.
Greg Boswell, from Cupar, is still recovering from the incident last month in the Canadian Rockies when he came face to face with the wild animal yet lived to tell the tale.
The 24-year-old could be forgiven for downing tools and exploring slightly less risky pastimes after suffering injuries to his leg during the tussle with the bear on Mount Wilson.
However, in his first interview since his near miss, Mr Boswell has revealed he is raring to get back up some of the UK's highest peaks during this winter.
"I have a bit more of a 'seize the day' attitude," Mr Boswell told the Scotland on Sunday. "It didn't happen when I was climbing so it hasn't put me off.
"I could have been walking a dog. It's almost settled my mind knowing that the bear didn't want to kill us, it just wanted to get rid of us.
"Luck has most definitely been on my side."
Mr Boswell and his climbing colleague Nick Bullock eventually reached a hospital in Banff after managing to escape.
"I kicked it in the face and it bit my boot," he was quoted as saying. "It then went for my leg and lifted me into the air with just my shoulders still on the ground.
"I wouldn't say I punched it, but I was slapping it in the face with the palm of my hand.
"My thumb went into its mouth and I was pushing it open. I never really tried to prise its jaws apart, but I think I would have tried anything at that point.
"Then it just looked at me and ran away. It was probably as scared as we were. That was by far the worst thing that has ever happened to me.
"I've been in very scary positions climbing where I would probably not die but would hurt myself if I fell.
"But if you fall off you fall off and it's done, whereas with this it keeps going on and it's the bear which decides when it's over.
"You don't know when it's going to stop."
He is to give a talk about his recent climbing adventures and training for alpinism at the Fort William Mountain Festival in February.