 A Fife outdoor education centre is the latest building in the kingdom to be targeted by thieves.
Vandals removed eight metres of lead flashing from the roof of the outdoor education centre at Lochore Meadows Country Park at the weekend.
The theft left the centre with a leaking roof and the building has suffered some water damage.
It is not known how much the damage will cost to repair but it is feared it could run to thousands of pounds.
The police are asking anyone with information about the theft to contact them on 101 or get in touch with Crimestoppers on 0800 555111.
A police spokeswoman said: "Police in Fife are appealing for witnesses, following the theft of lead flashing from a roof in Lochore.
"The incident happened between 4.30pm on Friday and 10am on Monday at the Lochore Meadows Outdoor Education Centre within the country park.
"Anyone who remembers seeing any suspicious activity in the area, or who has information relevant to this investigation, is asked to contact the police immediately."
The lead has been replaced with an alternative roof covering to prevent it from being targeted again.
Richard Smith, lead officer for biodiversity and natural heritage, said the building was back in operation and prompt repairs had prevented further damage.
He added: "It seems to be OK. I think it got repaired before the worst of the weather came in.
"The police are aware of the situation and CCTV cameras have been installed to cover the car park and the outdoor education centre."
With activities winding down in winter, the theft caused no disruption to the centre's activities.
Roofing was previously stolen from the main visitor centre.
Just days before, on January 21, lead was stolen from the roof of St Patrick's Primary School in Lochgelly.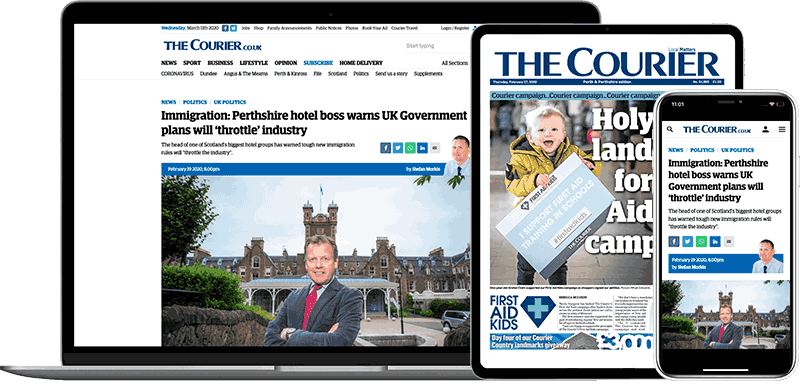 Help support quality local journalism … become a digital subscriber to The Courier
For as little as £5.99 a month you can access all of our content, including Premium articles.
Subscribe