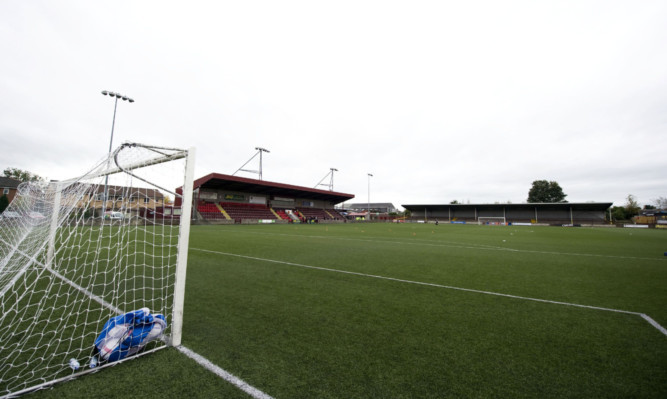 East Fife have branded the behaviour of some of their fans as an "embarrassment" to the football club after unsavoury chants were heard at Saturday's game.
The Methil side lost 1-0 away to East Stirling to kick-off their Scottish League Two campaign in disappointing fashion, but it was the singing of one section of the travelling support at Ochilview that has prompted an angry response from the club's board of directors.
It is understood a small group of younger supporters directed chants at Shire physio Anna Murray, some of which were of a sexual nature, while stewards and match officials were also subjected to abuse after the final whistle.
As a result, a spokesman for East Fife's board of directors said the club will formally apologise to both East Stirling and Ms Murray for what transpired.
"The behaviour of a number of East Fife fans who travelled to the game against East Stirlingshire on Saturday was deplorable and an embarrassment to East Fife FC," a club statement read.
"The chanting and singing by that group of supporters was disgusting, rude and sexist.
"The club will apologise to East Stirlingshire FC and, more especially, to the lady physiotherapist for the abuse and chanting she was subjected to.
"The abuse the stewards and match officials were given during and after the match was also considered unacceptable.
"The fans who acted in such a disgusting manner should consider whether they wish to return to Bayview in future as the club cannot be expected to tolerate this behaviour again.
"We are a family club with ladies and child supporters, as are East Stirlingshire FC; they should not have been exposed to this type of language and behaviour.
"The club acknowledges that a group of fans wish to sing and chant to add a bit of atmosphere to the stadium during a game, but this must be done in a good mannered way so everyone may enjoy it."
East Stirling FC secretary Tadek Kopszywa said they were aware of the chants but declined to comment on the issue.