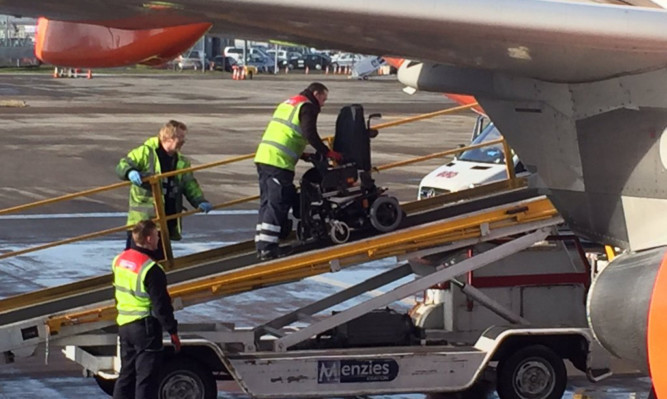 Air France has apologised to campaigner Gordon Aikman for a debacle over his electric wheelchair.
The motor neurone disease sufferer had booked to go on his honeymoon to Paris with the airline, only to later be told the chair would not fit in the hold.
Mr Aikman, who has raised more than £400,000 for research, dubbed his treatment appalling after trying and failing to speak to the company.
Happily easyJet stepped in and Mr Aikman, who was demanding an apology and refund, was able to go on honeymoon as planned.
Now that has been given.
A spokesman said: "Air France fully understands Mr Aikman's frustration on this matter.
"We are extremely sorry and appreciate this must have been upsetting for Mr Aikman and his travel companions.
"Air France is committed to giving all passengers the best care and service. "
He said the firm regretted it was not possible to accept the wheelchair as it was too large.
"Air France had been in correspondence with the passenger trying to find a solution by possibly reducing the height of the wheelchair.
"However, due to the maximum acceptable height being 71cm this was not possible.
"Regretfully Air France was not able to convey this information to Mr Aikman quickly enough.
"An apology email will be sent to Mr Aikman and his travelling companion.
"All tickets and additional baggage purchased are being refunded and compensation will be offered as a gesture of goodwill."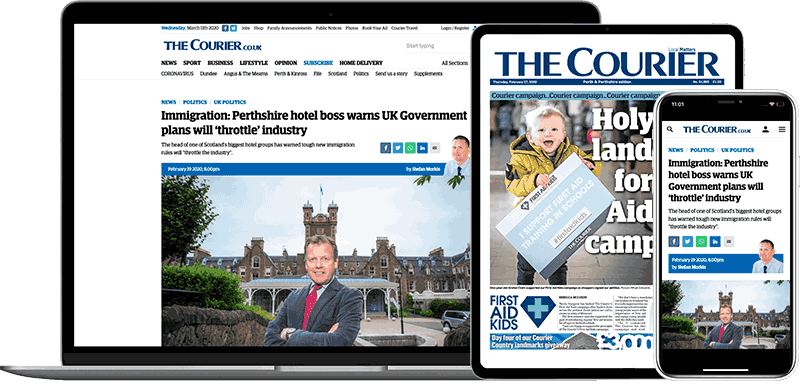 Help support quality local journalism … become a digital subscriber to The Courier
For as little as £5.99 a month you can access all of our content, including Premium articles.
Subscribe