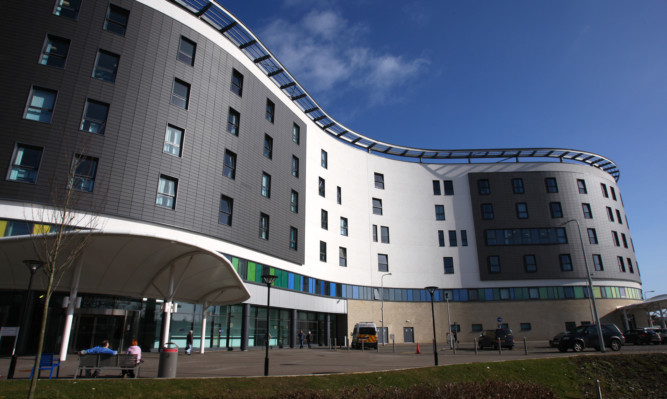 Fife's under-fire health chiefs have ordered a review of services in the region in a bid to stall a mounting crisis.
NHS bosses in the kingdom finally admitted their performance is not up to scratch, as they announced experts from another health board are being drafted in to help with the review.
The move follows months of criticism about soaring numbers of delayed discharges, long A&E and cancer waiting times and increased levels of hospital-acquired infections.
It also follows an inspectors' report, which raised serious concern at the cleanliness of the A&E department at Victoria Hospital, Kirkcaldy.
Under-pressure staff have been going off sick at an alarming rate as a result of the strain they are under.
The latest absence rates show that more than 5% of staff were off work ill every month for the second half of last year.
News that the management team had acknowledged the problem has been hailed as a step in the right direction by MSP Alex Rowley, who has been highly critical of the running of the health service in Fife.
"They are under massive pressure and if they can use this review to get to the fundamental issues, then it would be a huge step forward," he said.
As interim chief executive Brian Montgomery presented NHS Fife's latest performance figures to the board, chairman Allan Burns stated: "This is not a great performance by any stretch of the imagination.
"What plans are in place to rectify it?"
Revealing that a small external team had been invited to help with an action plan, Dr Montgomery said: "This is not about sorting out one component, it's about looking at the whole system."
It will begin by looking at what happens before people are admitted to hospital, right through to their discharge and will involve both the acute and primary care sectors, the ambulance service and NHS 24.
"It's about coming up with an appropriate, sustainable model across the whole system that will allow us to meet the challenges we are facing today and in the future," Dr Montgomery said.
"The models we currently have are struggling and are not going to meet the challenges."
He added: "We have been wresting with some issues and we need an integrated system to deal with delayed discharges and alternatives to admission."
Labour MSP Alex Rowley is one of a number of politicians who have been calling for a review of Fife's health service.
"I'm pleased they are now acknowledging they have these big problems," he said. "It's a step in the right direction."
He added: "I think we certainly need to have a review.
"There have been assumptions about the amount of bed-blocking, the amount of beds they need and the number of people who won't need to use the services because they will be supported through primary care. All these assumptions are fundamentally flawed.
"If they can review these assumptions and the services they are providing, then that would be very welcome."
NHS Fife's standards have been below agreed tolerance levels on 10 of their 19 target areas since October last year.
Among the standards not being met are the level of delayed discharges, A&E waiting times, cancer waiting times, waiting times for mental health services and the length of time patients are waiting for treatment following a diagnosis.
Despite action previously being pledged, performance has actually worsened in six of those 10 areas in the last two months.