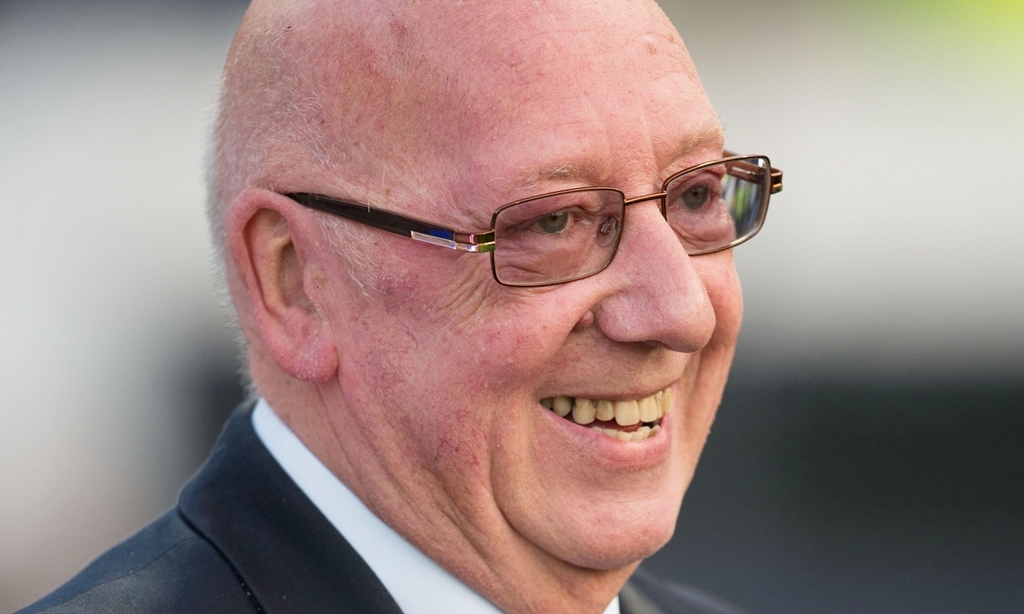 Tributes have been paid to former Raith Rovers chairman Turnbull Hutton, who passed away on Sunday night after a short illness.
Mr Hutton, 68, who was named the Kirkcaldy club's honorary president earlier this year, was recently diagnosed with leukaemia and had been admitted to the Western General Hospital in Edinburgh just over a week ago.
The retired former drinks industry director joined the Rovers board in 2000 and had two separate stints as chairman at Stark's Park before deciding to step down in December last year.
As news of his passing broke yesterday, clubs and football fans from across Scotland remembered one of the game's great characters.
Raith said yesterday that the lifelong fan would be "sorely missed", adding: "Our thoughts are with his family, particularly his wife Margo, his son Neil and daughter Lindsey and all his many friends in football and business.
"Today, we are all Turnbull Hutton."
Known very much as a straight talker during his tenure, Mr Hutton was often critical of the football establishment and was particularly vociferous against plans to parachute Rangers into Scottish football's second tier after the financial problems that eventually saw them have to start again from the Third Division.
At the time, he claimed the Scottish Football League had been "lied to, bullied and threatened" by the SFA and Scottish Premier League to accept a newco Rangers into the First Division.
That view earned him both plaudits and criticism from across the football spectrum, although he was steadfast in his stance throughout.
He also famously described the SPL as a "dead parrot" and called for league reconstruction and a fairer distribution of funds for lower league clubs which eventually came a couple of years later.
Neil Doncaster, SPFL chief executive, said everyone at the SPFL had been "deeply saddened" to learn of Mr Hutton's death.
"He was an individual who added great colour and personality to the Scottish game and has made a tremendous contribution to both Raith Rovers and to Scottish football in general over the years," he commented.
"The thoughts of everyone at the SPFL are with the family and close friends of Turnbull at this very sad time."
Crime writer Val McDermid, who was appointed to the Raith board in December, was one of those who took to Twitter last night to express her condolences.
"We owe the big man a huge debt," she said.
"Loved his candour and his passion."
Raith fan and former Prime Minister Gordon Brown added: "A lifelong supporter of Raith Rovers he will be remembered for his dedicated leadership of the club and his winning approach to football.
"While other clubs went under or stayed in the red, Turnbull Hutton's financial acumen steered Raith Rovers to financial stability, paving the way for its Ramsdens Cup trophy win against Rangers under his chairmanship.
"Our thoughts are with his wife Margo and family."