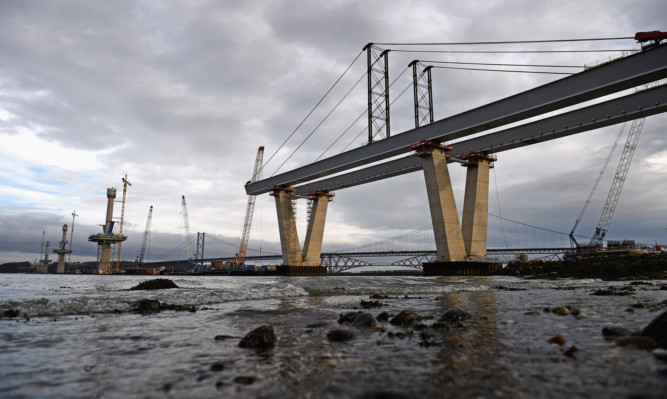 Selecting Chinese rather than homegrown companies to supply materials for the new Queensferry Crossing may have contributed to the job losses seen in the steel industry in the last few days, according to Scottish Liberal Democrat leader Willie Rennie.
Following confirmation from Tata Steel of nearly 1,200 redundancies at plants in Motherwell and Scunthorpe, the Scottish Government has come in for criticism for awarding the contract to supply the steel for the £790 million bridge to a Chinese firm.
While Mr Rennie conceded a decision to award the Queensferry Crossing's steel contact to a Scottish firm may not have salvaged those jobs, he insisted the decision not to could be seen as an opportunity missed by the Scottish Government.
"The SNP talked up on all those things. They said they were always going to stand up for Scotland and Scottish industry, but when it really came to it they didn't on the steel from the crossing," he said.
"That in itself wouldn't have saved the industry but it was part of the problem the inability of the Government to plan ahead and see a strategic asset that was available in Scotland and now they are facing the consequences of it.
"It's quite a complex thing with steel prices, and not just steel from China but also from India that is having a significant impact on the market, so I think there are other things in play as well.
"But it does highlight the difference between the rhetoric from the SNP and the reality.
"It would have helped significantly and actually it might have created a model where we could be using much more of the resources from Scotland to build these big infrastructure projects.
"It could have been a model for other parts of the UK to follow as well but they didn't explore that.
"I remember when they used to berate previous governments for sticking too closely to EU rules and now they are more than keen to stick to the EU rules."
Transport Scotland confirmed no company from Scotland or the rest of the UK made a bid for the contract during the procurement process for fabricated steel works, adding: "This would suggest the condition of the market in the UK did not have the capacity to take on an order of this scale."