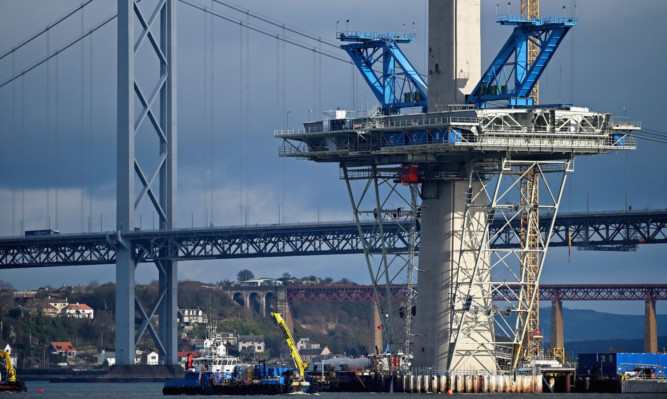 Three bridges spanning three centuries have the potential to become a magnet for visitors from across the world, according to the chairman of VisitScotland, Mike Cantlay.
Mr Cantlay announced his full support for a vision to enhance tourism opportunities for the Forth Bridge as it approaches its 125th year.
With the Queensferry Crossing due to be completed next year, the existing Forth Road Bridge continuing its maintenance programme and Network Rail's ambitious proposal to create a Forth Bridge Experience (due to open in 2017), VisitScotland is keen to ensure a much greater focus is put on all three bridges as a unique, exciting tourism destination to enrapture visitors.
Last year the national and international interest in the iconic structures was evident with almost 20,000 attendances at the VisitScotland Homecoming event the Forth Bridges Festival the first of its scale and nature.
The festival is being repeated this year to celebrate the railway bridge's anniversary and continue to raise the profile of the three bridges and the surrounding areas to visitors from home and abroad.
Mr Cantlay said: "Spanning the Firth of Forth for 125 years, the Forth Bridge is one of the most unique, awe-inspiring and authentic bridges in the world and I congratulate everyone who has worked tirelessly to maintain this incredible structure over the years.
"My grandfather used to drive a steam train over this stunning bridge and so it has a very special, personal place in my heart.
"With the opening of the Queensferry Crossing next year and the Forth Bridge Experience the following year in 2017, the eyes of the world will be on these spectacular bridges, one from every century.
"We will be working with our partners to ensure tourism opportunities are grasped at every stage and the bridges and surrounding area achieve the potential they so rightly deserve."
Network Rail route managing director David Dickson said: "We know from years of arranging industry tours and charity visits to the Forth Bridge that there is an enormous fascination both with the structure and the story of its construction and maintenance.
"Our current proposal for visitor facilities has been developed to give people the chance to visit and learn about the bridge in a way which has never been possible before.
"Our research suggests there is a strong interest from the domestic and international tourism market in visiting the bridge.
"However, we recognise it needs to be delivered in a way which minimises the local impact.
"This is a welcome endorsement from VisitScotland and we look forward to taking our proposals forward over the coming months."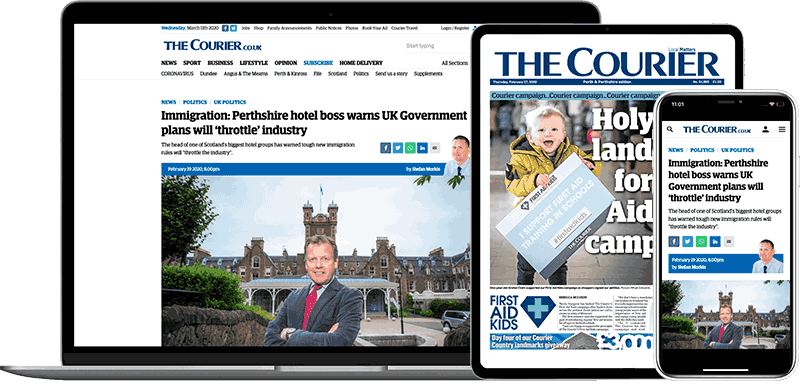 Help support quality local journalism … become a digital subscriber to The Courier
For as little as £5.99 a month you can access all of our content, including Premium articles.
Subscribe