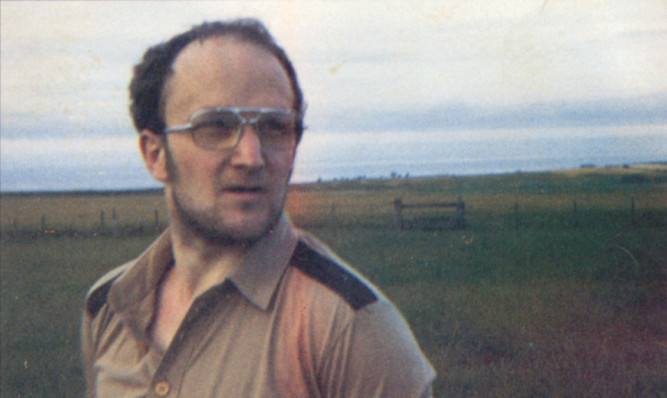 Police have thanked the public for bringing forward new information in the quest to solve a 25-year-old murder case.
Claimed to be Fife's only unsolved homicide, Sandy Drummond was found strangled outside his Boarhills cottage in June 1991.
Nobody has ever been traced in connection with the crime, however, almost a quarter of a century on, officers responsible for reviewing the murder say they have been encouraged by the public response to an article that appeared in The Courier last month.
Detective Chief Inspector Maxine Martin of the Specialist Crime Division, based at Gartcosh, said: "We've received an excellent response from the public since the publication of the recent Courier article and I thank everyone who has taken the time to come forward.
"At this time we're still assessing the relevance of the new information provided, however I believe that the answers to Sandy's death lie in the local community."
Mr Drummond's body was found by an elderly walker just 200 yards from the cottage that he shared with his brother James.
At first a senior officer at Fife Constabulary believed that the former Black Watch soldier had died of natural causes, though it soon became apparent that foul play had been involved.
Mr Drummond was described as a loner and a man with no enemies.
As police investigated his death, it soon emerged that a series of strange events had occurred in Mr Drummond's life prior to his killing.
He had worked at the Guardbridge Paper Mill before handing in his notice just days before he was murdered.
He also withdrew hundreds of pounds of savings, almost all of which was recovered when police searched his home, ruling out robbery as a motive.
The investigation also uncovered rumours of a car an orange or red Morris Marina being seen regularly outside his home, and a neighbour spotting Mr Drummond depositing a holdall in the countryside, though both reports failed to generate any leads.
The Courier reported on the mystery last month in the lead-up to the 25th anniversary of Mr Drummond's murder, an article that prompted members of the public to come forward with new information for the police.
Mrs Martin said all submissions would be studied accordingly, adding: "Time is no barrier and we will act on all information that is passed to us."