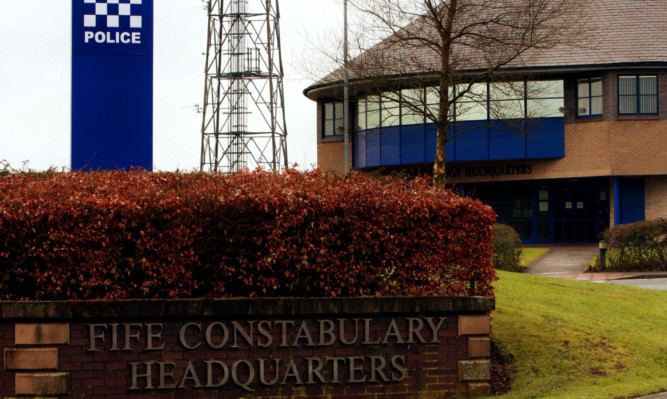 Scotland's police chiefs have been accused of adopting a cavalier approach as they prepared to close the Fife control room.
Liberal Democrat leader Willie Rennie claimed the force had pressed on with the closure of the Glenrothes facility, despite warnings about the loss of local knowledge and expertise.
He fears the public may be put at increased risk as a result, with crimes going unsolved.
From today, all emergency and routine calls previously handled in the control room at Glenrothes will be answered by staff at Bilston Glen in Edinburgh.
Police Scotland said the move would mean a quicker and more appropriate response to calls, thanks to state-of-the-art technology and the expertise of more officers on the ground.
However, Mr Rennie has been told by some staff that call handlers were already struggling with the volume of calls to Bilston Glen before the Fife ones were even transferred and that hundreds of people were hanging up before their calls were answered.
One staff member claimed that in a 24-hour period, 1,400 calls were dropped in the Edinburgh facility and the waiting time for a standard 101 call was 40 minutes.
Mr Rennie said: "It's clear that Bilston Glen is struggling to cope with the extra workload.
"With calls being missed and people waiting for far too long, we need a commitment from the chief constable to increase staff numbers.
"Local police stations have closed to the public, so we need the police to be available on the phone."
He added: "The safety and security of the public is a top priority but because of these problems, crimes may go unsolved, putting the public at greater risk."
Superintendent Jill Harper, who is managing the transition, said new technology would allow call handlers to map the location of officers around the country and see information about a caller's history, including whether they are likely to need additional support.
"This will allow us to put the individual at the centre of our service and quickly identify vulnerability, enabling us to provide a quicker, more appropriate response," she said.
"It will also allow our staff to identify the location of an incident and the nearest police resource using GPS technology.
"Most importantly, the officers attending the incidents will be the same officers, working out of local offices, who have extensive knowledge of the local area."
Only nine of more than 100 people employed in Fife's service centre and control room have transferred to Bilston Glen.
A dozen service centre administrator posts and a public assistance desk have been retained in Glenrothes.
Some 14 employees are being redeployed within Fife.
Fife Division Chief Superintendent Garry McEwan said that while he expected some teething problems, the Fife transition benefited from the experience of those of Forth Valley and Dumfries.
He said: "If there were any mistakes, and there were some issues, we will ensure that they don't occur in the transition from Fife to Bilston Glen.
"There are benefits from the economies of scale. Some officers have been released back into communities and that can only be of benefit to Fife."
However, Mr Rennie added: "These concerns cannot be dismissed as mere teething problems.
"Despite warnings about the loss of local knowledge and expert capacity, the police chiefs have adopted a cavalier approach to the dismantling of a local control room that has served Fife well."