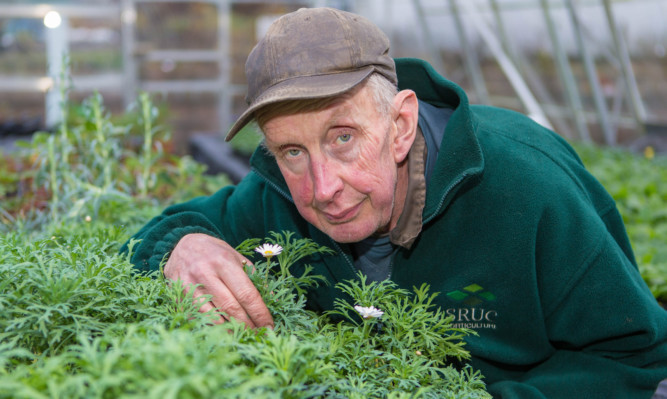 He arrived as a student and loved it so much he stayed for 46 years but green-fingered college stalwart Ron Currie is finally hanging up his secateurs.
Ron, 63, enrolled as a student at Elmwood College in Cupar straight from school in 1969 and is retiring as craftsman gardener at what is now the Fife campus of Scotland's Rural College.
A regular sight in and around the college's beautiful gardens, Ron helps the students with practical outdoor work and their classroom theory.
"I have seen a lot of students come and go," he said. "It has been great to see them succeed in their careers."
He has served under all six principals at Elmwood, living through the various changes the campus has undergone over the years.
"When I first started there were two houses Elmwood House, which had a lawn where the car park is today, and Hope House, which was on the front lawn and was surrounded by huts.
"The college also used part of the old Bell Baxter building in the Westport."
Ron remembers when the abundant soft fruit and vegetables grown at Elmwood were sold to the Tontine Restaurant in the town, his old high school Bell Baxter and Kilmaron School.
He began nurturing a love of gardening as a young boy, when he would spend holidays at his grandparents' house in Strathenry.
His grandfather and a neighbour worked together at Strathenry Castle, Leslie, where they were responsible for the walled garden.
Ron would help out with tasks around the garden and has fond memories of endless summer days.
At home his father was a keen gardener and Ron remembers joining him to plant vegetables and pick fruit.
Philip Watkin, SRUC programme manager for horticulture, said: "Ron has been inspirational to a great number of Elmwood students and staff, both in terms of his wide horticultural knowledge and his willingness to help others. "His sense of humour, normally aimed at the English cricket results, will be truly missed."