 Councillors have called for regular monitoring of any costs associated with the promotion of the Gaelic language in Fife.
While members of Fife Council's environment, finance and corporate services scrutiny committee were assured by council officials that there would be no costs in excess of a recently received £12,000 grant, a consensus was reached that monitoring should still take place.
The matter was referred to the scrutiny committee after a heated debate at the council's executive committee on February 3. During that meeting, battle lines were drawn over whether Scottish Government efforts to safeguard Gaelic will be a drain on cash-strapped local authority resources or an invaluable opportunity to safeguard the future of a declining language.
The council has a statutory responsibility under the Gaelic Language (Scotland) Act 2005 to publish a Gaelic Language Plan by February 28.
But in the run-up to its budget meeting on February 12, councillors were split over whether the promotion of Gaelic language and culture in Fife could be justified and there were accusations of "vile and bigoted" behaviour by councillors.
Tuesday's scrutiny committee was calmer but there were differences of opinion on how much scrutiny was required.
Scrutiny committee chairman David Dempsey said the reason for the discussion was scrutiny. The language plan was a legal requirement.
Bord na Gaidhlig the principal public body in Scotland responsible for promoting Gaelic language under the act aims to secure the status of Gaelic as an official language of Scotland commanding equal respect to English.
In 2013 a Gaelic language plan was published requiring councils to promote Gaelic in the workplace and in the community.
In his report, the council's head of community and corporate development, Paul Vaughan, said according to the 2011 Census, the number of people who can speak, read or understand Gaelic in Fife was 2,462.
A Fife plan has been drawn up to meet the February 28 deadline and "no additional resources should be required", he said.
"In July 2014 the council received a £12,000 grant from the Gaelic Language Implementation Fund to take forward some of the actions in the Gaelic Language Plan.
"The actions included replacing six main boundary signs with dual-language signs, raising awareness among the community and with parents of the Gaelic language and raising awareness with staff.
"The actions listed should not require additional resources to implement other than the funding received," he said.
SNP councillor George Kay said the plan had been around for 18 months. He urged its approval and hoped councillors could "move on". But Labour councillor Altany Craik emphasised the need for proper scrutiny and the "robustness" of potential costs. He said any Gaelic promotion should not be "tokenist".
Mr Vaughan said monitoring would report back to councillors annually.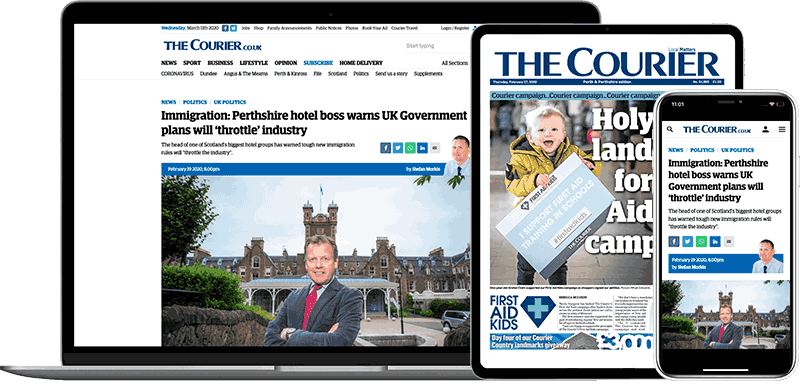 Help support quality local journalism … become a digital subscriber to The Courier
For as little as £5.99 a month you can access all of our content, including Premium articles.
Subscribe