The SNP have seized control of council affairs in Glenrothes after taking victory in a crucial local by-election.
Its candidate Craig Walker was declared as the fourth ward representative for Glenrothes West and Kinglassie in a vote that sees the party take control of the town's area committee.
The ballot was expected to be close but at a tense Fife House last night Mr Walker secured victory by 896 votes a result which could have huge ramifications on how the town is run.
Clearly delighted with the outcome of his campaign, Mr Walker said: "The one thing that has resonated from the campaign is that people don't think that they are beinglistened to.
"As a local councillor I will listen topeople and that is the message we've been putting across."
The ballot had been prompted by the death of Labour councillor BettyCampbell in January, leaving the town's area committee finely poised with five Labour members and five SNP members.
As the body which controls much of the town's affairs, victory for the SNP provides it with a high-profile platform from which to attack the Labour-led administration.
Five candidates contested the ballot although it was always likely to be atwo-horse race between the region's leading parties.
Now in control of local affairs, the SNP has already admitted that victory last night will provide a huge boost as it seeks to overturn a huge Labour majority at the general election in May.
Despite his defeat, Labour candidate Alan Seath said that he had enjoyed the election experience.
"It's been fantastic," he said."I've gotten to know the people in the ward and a lot of them really want to work with you.
"They are the greatest asset tothe area and I've really enjoyed theexperience."
It was yet another miserable electionperformance from the Liberal Democrats, with their candidate Jane Ann Listonsecuring just 61 votes.
Martin Green, Ukip, took 146 votes, with Conservative candidate John Wheatley securing 202.Result (turnout 32.59%): Martin Green (Ukip) 146 Jane Ann Liston (Lib Dems) 61 Alan Seath (Labour) 1,643 Craig Walker (SNP) 2,539 John Wheatley (Conservative) 202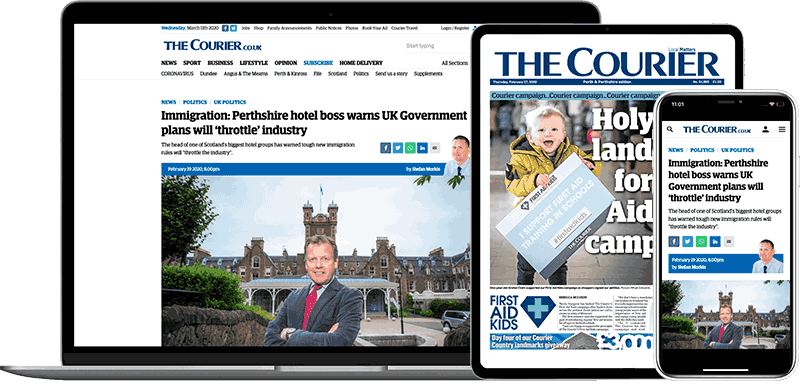 Help support quality local journalism … become a digital subscriber to The Courier
For as little as £5.99 a month you can access all of our content, including Premium articles.
Subscribe