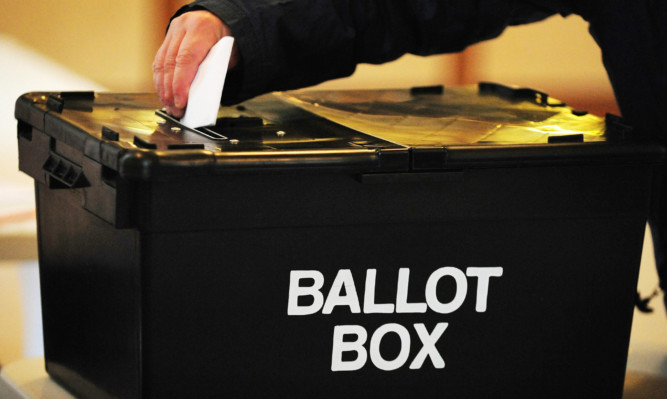 There is double delight for the SNP this morning after the party successfully defended two seats on Fife Council.
At a tense Fife House last night, Sharon Wilson and Ian Ferguson were elected following by-elections in the Rosyth and Dunfermline North wards.
Amid joyous scenes, bothcandidates hailed their supporters as the party continued to build upon its recent successes in Fife elections.
Mr Ferguson said: "My victory is the third SNP success in Dunfermline in 2015.Dunfermline is now undoubtedly an SNP city.
"The job now is to keep thatmomentum going."
https://youtube.com/watch?v=wBrJBYsV5m8%3Frel%3D0
Meanwhile, the newly-electedCouncillor Wilson said: "I'm proud to succeed Douglas Chapman. I'm delighted to be elected as councillor for Ward 5 and I'll be vocal in my opposition to austerity."
However, the SNP's double victory spells more woes for the Labour Party in Fife.
Labour has failed to win an election in the region since May of last year, despite the kingdom having been a traditional heartland of diehard support for the party.
Boxing coach Vikki Fairweather failed to deliver a knockout blow to her SNP counterpart in Rosyth, while Joe Long lost by more than 300 votes.
The elections were calledfollowing the resignation of two SNP councillors.
Mr Chapman, former representative for Dunfermline North, stood down to concentrate on his new role as an MP, while David Mogg announced that he would be standing down inOctober.
Turnout for both polls was woeful, with just 24.06% of registered voters turning out in Dunfermline North and 24.66% in Rosyth.THE ELECTION COUNT AS IT HAPPENED: