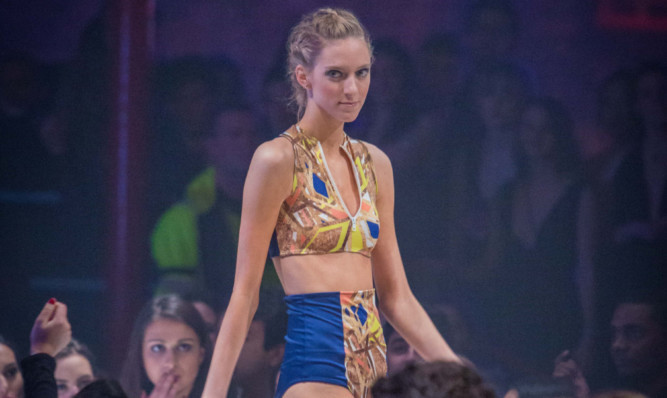 Models followed in the footsteps of the Duchess of Cambridge as they strutted the catwalk in St Andrews.
The student-run Don't Walk fashion show, where Kate Middleton famously caught the eye of her husband-to-be, is a highlight of the social calendar for those at St Andrews University.
It also holds its own in the fashion world diary, with Saturday night's sponsors including Vivienne Westwood, Amanda Wakeley and Estee Lauder.
The invitation-only show in St Andrews' Kinkell Byre saw models parade a range of outfits by designers of the future and established names in the business.
The event was launched 15 years ago and in 2002 Kate was snapped wearing a see-through dress while student Prince William sat in the front row.
It also raises a significant sum of money, with this year's show benefiting the Robin Hood Foundation.
Don't Walk was created in 2001 in response to the tragic events of September 11 and aims to celebrate the expressive and vibrant creative energy of New York City.