 A collapsed stairway at Cupar Railway Station is expected to remain closed for several more months.
Steps to the southbound platform collapsed in January, leaving a gaping hole.
They have been cordoned off since and Network Rail said it could be almost five months before construction of new steps begins.
Access can still be gained to the platform via a long, winding ramp built five years ago under the Access For All programme.
Cupar councillor Margaret Kennedy pressed Network Rail for information on the reconstruction of the stairway.
She said: "I am disappointed that some time has passed without clarity however, I am glad that we now know the time frames. Network Rail is currently seeking a price for design of a new staircase, which should be in their possession by the end of this week.
"However, there will be a further eight weeks for design and sign off followed by the expected tendering process of up to three months and finally the construction itself.
"This will frustrate rail users.
"I am sure as the ramp access poses a challenge to those of us dovetailing our day and arriving at the station with minutes to spare for our train.
"I am disappointed in the time frame.
"However, we will have a more robust, modern set of steps rather than a repair job which could create a weak spot for the longer term."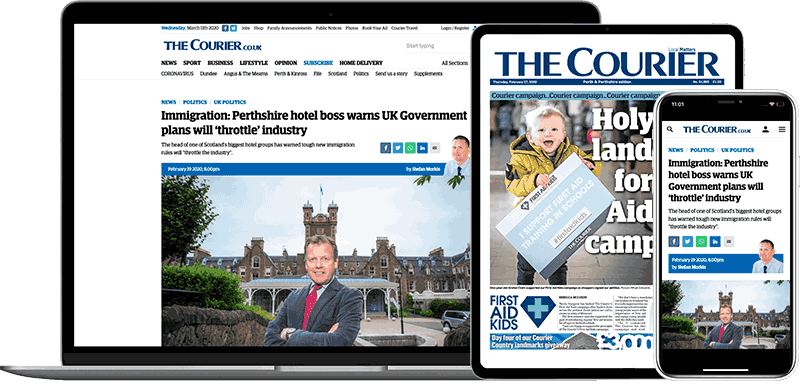 Help support quality local journalism … become a digital subscriber to The Courier
For as little as £5.99 a month you can access all of our content, including Premium articles.
Subscribe