 Fife Council's depute leader has lambasted the Scottish planning system after a controversial housing development was approved on appeal.
Despite a tide of local opinion against Taylor Wimpey's plans for 295 houses on prime agricultural land at Spencerfield in Inverkeithing, a Scottish Government reporter upheld an appeal against Fife Council's decision to refuse planning permission.
Councillor Lesley Laird, who is also the council's planning spokesperson, said: "This case gets to the heart of why the planning system in Scotland needs an overhaul.
"Despite the development being resisted by the local community, community groups and local members this development is set to go ahead.
"This decision shows that community empowerment needs strengthened. To truly deliver what local people want, there's a clear need to further devolve planning powers to local authorities."
The site south of Hillend Road brings the settlements of Inverkeithing and Dalgety Bay closer together. At its nearest point it will be just 120 metres from the western edge of Dalgety Bay.
It has been approved while the local development plan, FifePlan, is currently being examined by reporters appointed by Scottish Ministers, and does not recommend the area for development.
Mrs Laird added: "The Scottish Government argues that the planning system needs to be led by the development plan, but while one Scottish Government reporter is considering whether this site should be included in the development plan, yet another Scottish Government reporter has granted a planning application on appeal.
"The planning system must be transformed to increase transparency and build trust in decision making. The views of local communities and the need to conserve key landscape characteristics need to be more carefully considered."
The reporter who considered Taylor Wimpey's appeal, Michael Cunliffe, said in his decision: "I accept that there is an argument that the reporters examining the plan are best placed to look at the bigger picture and identify the most suitable additional sites to meet the housing land shortfall."
However, he said Fife was set to miss its target for delivering new homes, with a shortfall of 7,216 for the period 2015 to 2019. The shortfall for the Dunfermline and west Fife area was 5,151.
Mrs Laird added: "Of course house building does need to be boosted, but completions are down mainly because of a need for appropriate finance and skills development in the construction industry."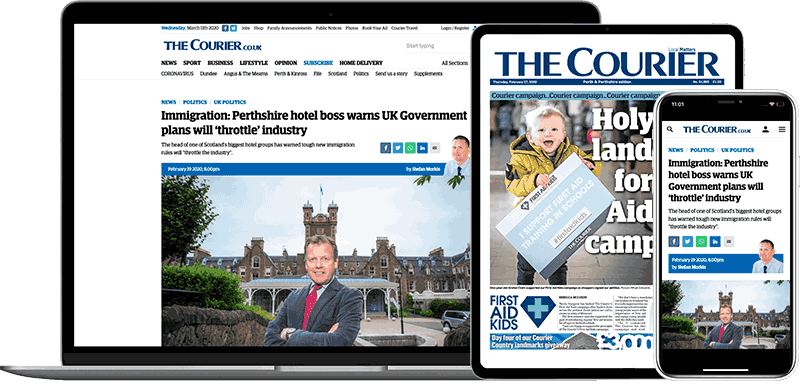 Help support quality local journalism … become a digital subscriber to The Courier
For as little as £5.99 a month you can access all of our content, including Premium articles.
Subscribe