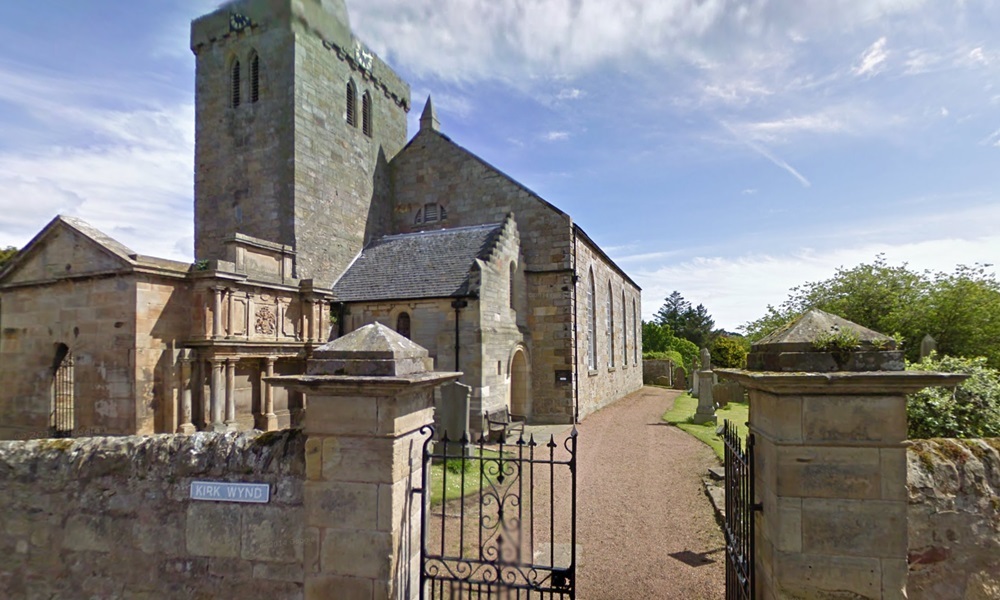 Grave robbers have partially dug up a grave in a shocking act of vandalism.
They dug down into the 200-year-old grave, cutting through skeletal remains and dumping fragments of bone in soil on the surface.
Police in Fife are appealing for witnesses following the incident.
The excavation took place sometime last week at the cemetery in Kilrenny.
The grave belongs to StephenWilliamson, who was a local shipowner, farmer and magistrate in the East Neukwho died in 1816.
His wife, Mary Grieve, who died in 1828, is also buried within the plot.
Police inquiries to establish the fullcircumstances are ongoing, andanyone who can assist officers with their investigation is asked to come forward.
The Rev Arthur Christie, minister forAnstruther, Cellardyke and Kilrenny, told The Courier he was "at a loss" as to why someone would do this.
He said: "We've all seen vandalism of some description over the years but we've never experienced desecration of a grave."
Mr Christie said the coffins of the deceased had decayed long ago and only the bones remained.
He added: "Whoever did this has gone five feet down and cut through the remains.There's a whole pile of bones in the soil, which was laid aside when they dug down.
"There were bits of bone in the earth. Bits of fibia. Personally I was concerned, where is the skull? This is Burke and Hare stuff of the 21st Century."
He added: "Those remains have remained undisturbed for 200 years. It's very important that they are laid to rest as soon as is possible. I feel very strongly about that."
Liberal Democrat councillor Elizabeth Riches said: "It's very disturbing and I don't understand why anyone would want to do something as disrespectful as this."
Police Inspector Joanne McEwan said: "This has been a grossly disrespectfulact of destruction to an ancient grave,which has caused great distress to the local parishioners.
"We are keen to hear from anyonewho remembers seeing any suspicious activity around the cemetery in the past week or so.
"In addition, anyone with information that can help us identify those responsible is also asked to contact police immediately."
Liz Murphy, service manager atbereavement services, said: "This is a very distressing incident that has shocked the whole community.
"We are currently removing theremaining bone fragments from the grave which will be held in the church while repairs take place to the grave site.
"Parishioners have indicated that they would like to hold a service for Stephen Williamson before his remains arereinterred.
"We will be working closely with the police to identify those responsible."
Anyone with information can contact Police Scotland on 101 or, alternatively, the charity Crimestoppers on 0800 555 111.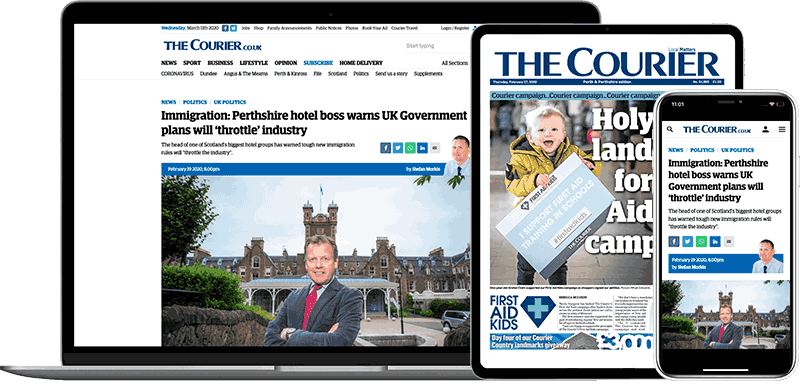 Help support quality local journalism … become a digital subscriber to The Courier
For as little as £5.99 a month you can access all of our content, including Premium articles.
Subscribe