 A pilot project aimed at establishing a joint crew to man Anstruther and St Monans community fire stations has received backing from councillors.
Members of Fife Council's community safety committee agreed the principles of the proposal after being informed of a number of benefits the venture is expected to deliver.
These include increasing the potential for existing crew members to be able to respond to incidents and maximising the number of potential applicants for any vacancies by widening the available recruitment pool.
It is also anticipated it will increase the potential for existing employees to respond over a greater travelling time, enabling them to assemble as a composite crew at a predetermined muster station.
The joint manning of both stations will, it was stated, enhance skill maintenance levels for existing personnel while reducing the need for standby appliances from elsewhere in Fife to be sent to Anstruther and St Monans.
Committee members were asked to note that the proposal which is still subject to approval should only be viewed as a short-term solution .
Longer-term recruitment and retention issues at both stations, they were told, will be considered as part of the Scottish Fire and Rescue Service (SFRS) Retained Duty Systems national project.
Councillor David Graham asked for further reassurance that both stations will be retained in the long term.
"I'm concerned that there will eventually only be one station," he said.
"I'm certainly worried that by creating all these benefits, it seems a good way to sell the idea that only one station is really needed and I do not want to see the demise of either of these stations."
Ross Haggart, SFRS local senior officer, said: "This pilot is in no way trying to diminish the value of both of these fire stations.
"I can offer an assurance that this pilot's main aim is to enable us to be in a position to muster a crew to respond to incidents while we deal with recruitment issues."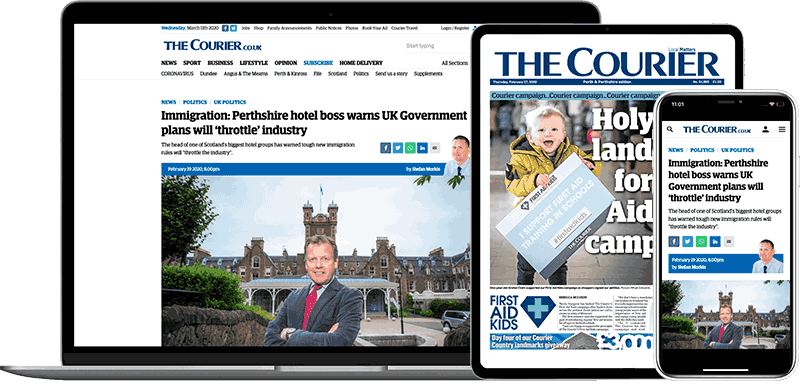 Help support quality local journalism … become a digital subscriber to The Courier
For as little as £5.99 a month you can access all of our content, including Premium articles.
Subscribe