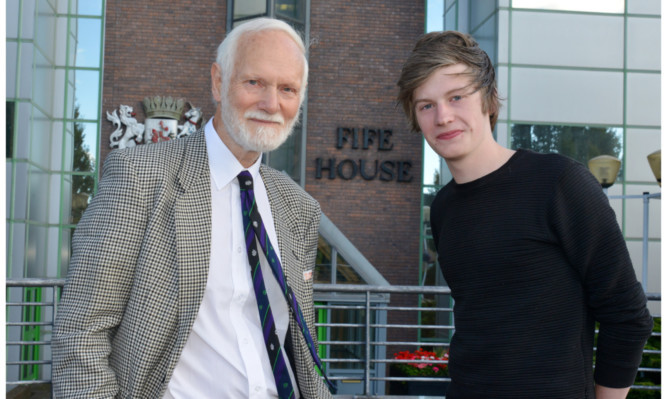 A former head boy has made a public plea against what he described as a disgraceful restriction of the link between his old school and one of Scotland's top universities.
Jamie MacLeod, 18, urged Fife Council against building the replacement of Madras College at Pipeland Farm.
He said pupils at the school's South Street campus enjoyed access to St Andrew University's facilities, which were less than a minute's walk away.
Moving the school to the southern edge of the town, as intended, would "ghettoise" it, he claimed.
Plans for the £40 million school at Pipeland has divided the community and been delayed by a legal challenge.
Addressing councillors at a full council meeting in Fife House, Mr MacLeod said: "What I find most disgraceful is that by proposing Pipeland you endorse the severe restrictions of the links Madras has with the university.
"We have on our doorstep world leading facilities and resources.
"By moving us across town, no longer can we in 56 seconds go from the Madras library to the archives of the university.
"The fact that you would let that happen is flat out shameful," he said.
Mr MacLeod, who left Madras this year to study history and management at the university, said Pipeland would be a longer journey for 65% of the school's catchment area, precluding involvement in extracurricular activities.
He was accompanied by fellow town resident David Middleton, who claimed some of the land should be reserved for future expansion of the neighbouring St Andrews Community Hospital.
He said: "This will effectively prevent any sensible development of health services to meet new needs.
"The planned building of over 2,000 homes, an ageing population and an increase in the 9,000-strong student community will bring further pressures."
Construction of the school has been held up by legal action by St Andrews Environmental Protection Association Ltd (Stepal), which Mr Middleton has given planning advice to.
Stepal, which has serious concerns about the environmental impact of building the school on green belt land, has appealed to the Court of Session against the dismissal of its petition earlier this year questioning the legality of planning consent.
The appeal will be held in January.
Councillor Tom Adams said: "Since the new Madras College was first talked about more than 10 years ago we have had new schools built in Dunfermline and Glenrothes, schools in construction in Levenmouth and Kirkcaldy, with the new Waid Academy ready to start.
"Kids there are already enjoying or are about to enjoy education in new schools, yet we are still waiting for a new Madras."
Photo by George McLuskie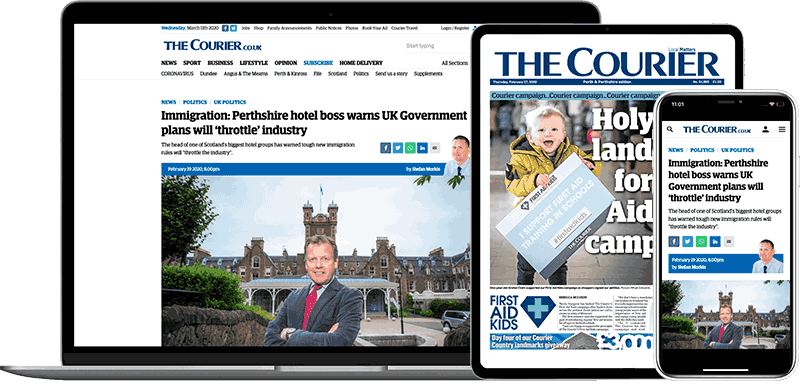 Help support quality local journalism … become a digital subscriber to The Courier
For as little as £5.99 a month you can access all of our content, including Premium articles.
Subscribe