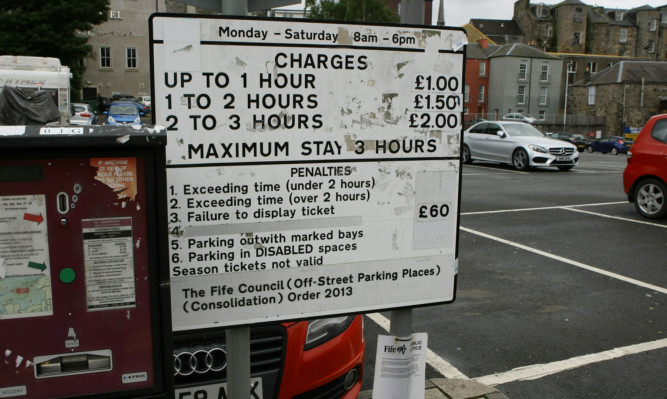 There is no "silver bullet" to instantly turn around the decline of traditional town centres, according to Fife Council leader David Ross.
Mr Ross was responding to a plea from Mid Scotland and Fife MSP Murdo Fraser, who has called on local authorities in his constituency to trial relaxed city centre parking restrictions to stimulate retail growth.
He said the spread of expensive parking charges had resulted in high streets struggling to attract business as customers opt for the convenience of free parking in out-of-town malls.
Mr Fraser cited the situation in the Welsh town of Cardigan which saw a huge increase in footfall as a result of pay-and-display machines being out of commission after being vandalised.
Now he would like to see a month-long trial of free on-street parking, albeit time limited, in towns in his constituency.
"I would like to see councils relax parking charges during certain hours for a trial period and monitor the impact of this on footfall and town centre trade."
Angus has no parking charges, while in Dundee charges were agreed as part of the budget process.
In Perth and Kinross the enterprise and infrastructure committee approved a two-stage approach to parking charges as recently as June. This includes the introduction of a pilot scheme with drivers getting 15 minutes' free parking in the central shopping area and a flat £1 rate for an hour.
In Fife's larger towns, apart from Glenrothes, charges apply.
The council leader said: "There is a huge number of factors which have led to the decline of our high streets, some of them global economic reasons but others due to changes in retail trends most of these are outwith the council's control."
Mr Ross argued that getting rid of on-street charges would not necessarily benefit shoppers or shops.
Instead, commuters would probably stake their claim from early morning until late in the day.
"There is then no space at all for shoppers to park," he said.
"Some of Fife's town centres already have free parking, but are being hit just as hard by the decline of the traditional high street."
He said the council was working on local approaches to town centre parking.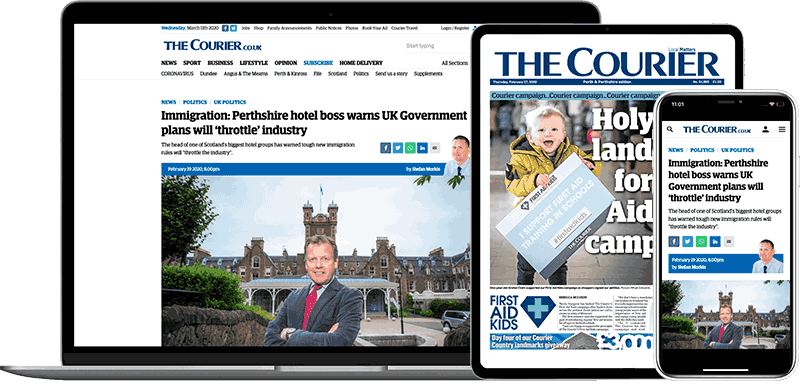 Help support quality local journalism … become a digital subscriber to The Courier
For as little as £5.99 a month you can access all of our content, including Premium articles.
Subscribe