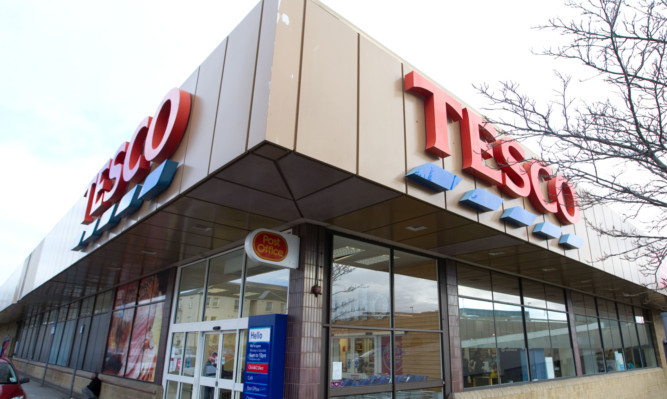 Tesco will close its Kirkcaldy store next month after a last-ditch effort to save the supermarket failed.
Employees at the town centre outlet will have the news confirmed to them this morning, with senior management from the company's headquarters said to be arriving to make the announcement.
It marks the end of the campaign to save the shop and its 179 jobs, despite the combined efforts of local MP Gordon Brown, MSP David Torrance and Fife Council.
Confirming the news, Mr Brown said in a scathing statement: "I am very sad that despite an offer worth £1.3 million extra over two years, Tesco has decided to abandon Kirkcaldy for good.
"Fife has done everything in our power to make it possible for Tesco to stay and there will be anger in the town."
The shutters will now come down for the final time on Saturday April 4.
This morning Tesco released a statement confirming the news campaigners dreaded.
A spokesman said: "In January we announced that our performance as a business had fallen significantly short of where we would want it to be and that to protect the future of our business we would close 43 unprofitable stores.
"It is with great sadness that we confirm our Kirkcaldy store will close on April 4.
"We would like to thank Gordon Brown and Fife Council for all their efforts to keep the store open over recent weeks.
"Nobody could have done more and we are very grateful to them for exploring all possible routes to improve the viability of the store.
"We have been humbled by the goodwill of customers in Kirkcaldy and regret that it has not been possible to find a way to make the store viable.
"We would like to thank everyone who has shopped with us and to pay tribute to our colleagues in Kirkcaldy for the dedicated service they have given the local community over many years."