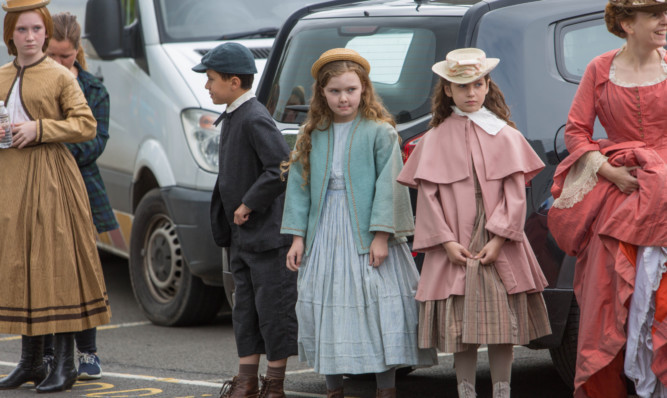 Falkland was transformed into a movie location at the weekend as filming continued for Tommy's Honour.
Directed by Jason Connery, the film tells the story of golfing pioneer Tom Morris and his son Tommy, who managed to match his father's amazing achievements in the sport with four Open victories.
It stars Peter Mullan, Jack Lowden, Ophelia Lovibond and Sam Neill.
Extras, could be seen on the village streets dressed in costumes from the 1700s.
Filming has already taken place in St Andrews.
Earlier, Anstruther's century-old herring drifter the Reaper had to be towed back to harbour on Friday.
The Reaper was on its way back from St Andrews, where it was used in the filming of the movie.
As it negotiated strong winds and challenging sea conditions, the ship's steering gear failed.
Both Anstruther RNLI lifeboats were launched and towed the Reaper back to safety.
It is understood nobody was hurt but the ship's rudder was damaged.