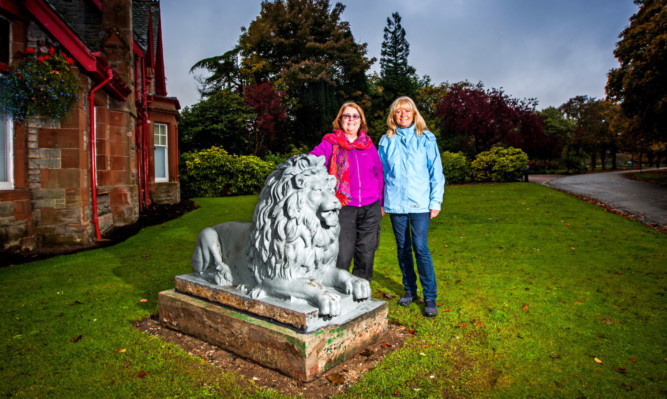 They've been the pride of Kirkcaldy for years.
But the mane attraction at the town's Beveridge Park have started to look a bit mangy of late.
But no more because a "roarstoration" project is bringing the park's two guardian lions back to their former glory.
Generations of youngsters have clambered over the docile but mighty kings of the jungle who have ruled the gardens for more than a century.
Unfortunately years of deterioration has started to show, and the lions are a bit battle scarred now.
Paintwork is degrading, and one of the lions is actually missing its tail.
But a restoration project, due to end next week, has been commissioned and part funded by the Beveridge Park development group and part funded through the common good fund and Fife Council area funds.
They are being stripped back to their original stone work, the tail is being re-attached, a damaged plinth fixed before finally the duo are painted.
The idea to have the lions restored came about because of the park's Green Flag status.
To keep the accolade, the park must stay ahead of the game when it comes to maintenance and renovations.
It was agreed swift action needed to be taken before the lions were lost forever.
Through consultation with the development group and an expert consultation with local sculptor Eunice Cameron, it was decided Eunice would be commissioned to undertake the much needed £2,664 renovation.
There is a rich history behind the two life sized beasts.
They are thought to have been made at the Link Town Pottery and were donated to the park by linoleum magnate John Nairn of Forth Park.
The lions were first placed in the formal gardens at Beveridge Park around 1900 before moving to Raith Lodge where they remain to this day.
The development group's Alice Soper said: "I speak on behalf of the group by saying Beveridge Park would not be the same without our two lions holding guard over the park.
"We are very privileged to be playing a part of this restoration work and maintaining Kirkcaldy's history and heritage for many years to come."
Area officer Craig Balfour added: "I am very proud to be playing a part in the restoration work to the two lions at the Beveridge Park.
"As a Kirkcaldy man born and bred myself I have many fond memories sitting on the lions as a child and getting my photo taken just like generations of kids before me.
"With this work being undertaken it means countless generations will enjoy for years to come."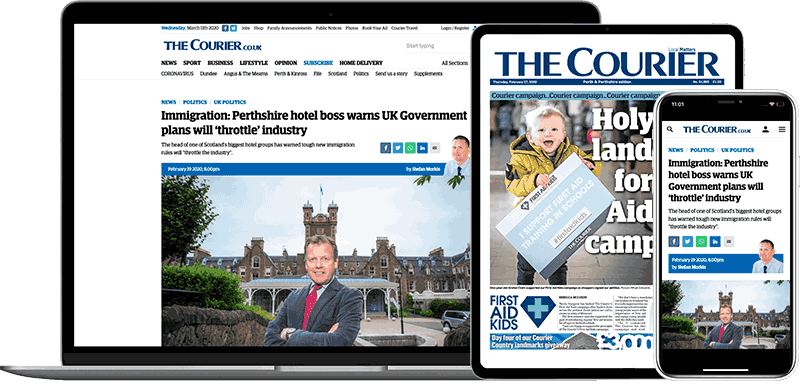 Help support quality local journalism … become a digital subscriber to The Courier
For as little as £5.99 a month you can access all of our content, including Premium articles.
Subscribe