There is nothing like a St Andrews Open.
The world's oldest and biggest championship coming back to the Home of Golf is something special even for those of us who can visit St Andrews at any time.
But how does it feel for the thousands of international visitors who have made it to Fife for Open week?
As The Courier discovered, for many of the world's keenest golf fans simply being in the old grey town this week represents a life's ambition realised.
Alan Price, from Fripp Island, South Carolina, told us: "It's unbelievable to be at the place where they've been playing golf since before America was discovered."
We also met Mark Bradley, father of US Ryder Cup star and 2011 USPGA Championship winner Keegan.Follow news from The Courier team at The Open at www.thecourier.co.uk/open-2015He attended this week's Hall of Fame dinner at the Younger Hall and said this week ranks above all others.
"My son, this is his fourth Open Championship but I didn't go to the first three because I was saving it up for this," he said.
"I walked the fairways with Keegan during the practice round and it's super-special."
He added: "We stood on the Swilcan Bridge and I just thought 'Take me now Lord. I'm all set!"
Watch the video above to hear what more visitors had to say.
Video by David McCann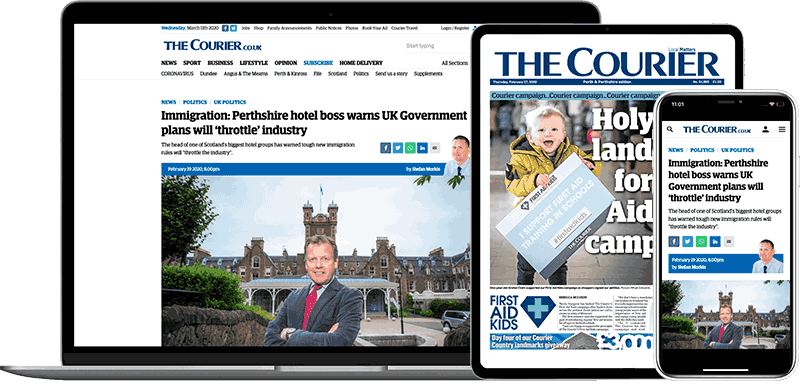 Help support quality local journalism … become a digital subscriber to The Courier
For as little as £5.99 a month you can access all of our content, including Premium articles.
Subscribe