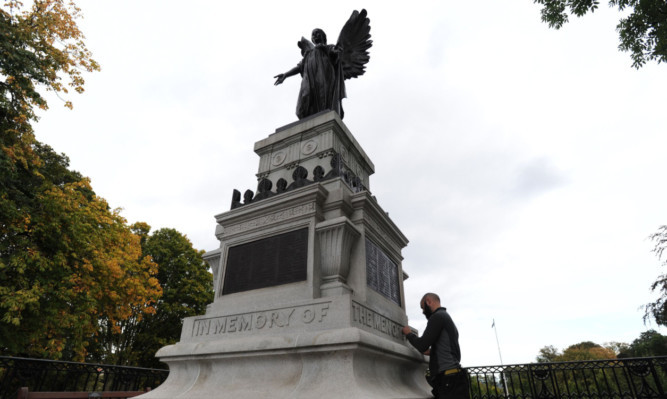 The removal of the tarpaulins surrounding Cupar's "Angel" War Memorial has been welcomed by the man who has spearheaded the restoration campaign.
The war memorial had previously fallen foul of the elements with damage taking place to previous repair work and the bronze elements of the memorial.
Following an investment of more than £63,000 from sources including the Scottish Government, Fife Council and the War Memorial Trust, the covers have now been removed and the memorial once again looks over St Catherine Street.
Dave Carstairs, a former chairman of Cupar Community Council and a member of the Royal British Legion, Cupar branch, said work still has to be carried out on coping stones and the installation of LED lighting.
But work on the monument has been completed and Mr Carstairs said it is hoped work will be finished by the end of October, with the memorial available again in time for Remembrance Sunday in November.
He said: "I get a great sense of satisfaction from the work that's been carried out. It's not just a war memorial it's an icon in Cupar."
North East Fife MSP Roderick Campbell said: "I am delighted the covers are now being removed from the Cupar War Memorial and it is taking its rightful place, overlooking St Catherine Street, once again.
"The war memorial is a poignant reminder of the losses Cupar suffered in the First World War and it was a shame to see it in a declining state of repair.
"I hope the repairs that have taken place will ensure the memorial remains in place, as a focal point, for years to come."
Cupar's B-listed war memorial consists of a raised, concrete plateau that gives access to four bronze name plaques, mounted on Kemnay granite, naming the 188 local First World War casualties.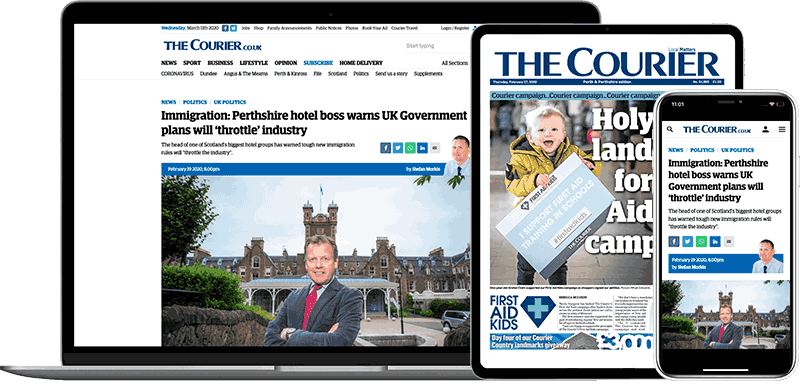 Help support quality local journalism … become a digital subscriber to The Courier
For as little as £5.99 a month you can access all of our content, including Premium articles.
Subscribe