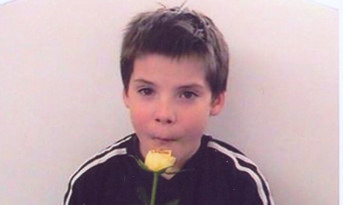 The grandparents of a nine-year-old boy killed on the A92 in Glenrothes have slated a Scottish Government minister for failing to contact them after he promised he would.
Keith Brown, cabinet secretary for infrastructure, told The Courier last week he had asked for a meeting with Robert and Alice Brown to discuss their concerns regarding safety on the notorious trunk road.
A week on, the grieving Dunfermline couple say they have received a bald acknowledgement of their letter to the minister but nothing else. Robert Brown said he is furious at what he called a lack of respect and called on the MSP to get in touch.
The couple's grandson, Logan Carrie, died after being hit by a car as he attempted to cross the A92 at Glenrothes on February 10.
It is thought he may have run on to the road through a gap in a hedge near Balfarg during the evening rush hour.
Mr and Mrs Brown called for drastic safety improvements in the wake of the accident but were disappointed last week when their demand was rejected.
Their list of what they insist are essential measures included a pedestrian flyover and a roundabout at Balfarg junction. Transport Scotland chief executive David Middleton said there are no plans to implement the couple's request.
Robert Brown said: "All I've had is a letter of acknowledgement saying he has received our letter but nothing has been said about any plans to meet with us.
"I'm very angry and I actually feel like saying, if it's a matter of expenses, I'll pick him up and take him to the place Logan died myself.
Keith Brown said: "These are very sad circumstances and a letter, which has been considered by both myself and the Transport Minister, has been sent to Mr Brown today.
"We are aware of his concerns about the A92 and can discuss these at the meeting in the near future."