Dundee Port to get £10 million quayside investment to ready it for renewables and decommissioning work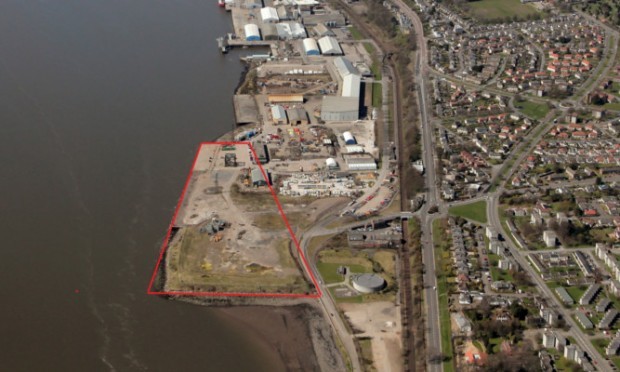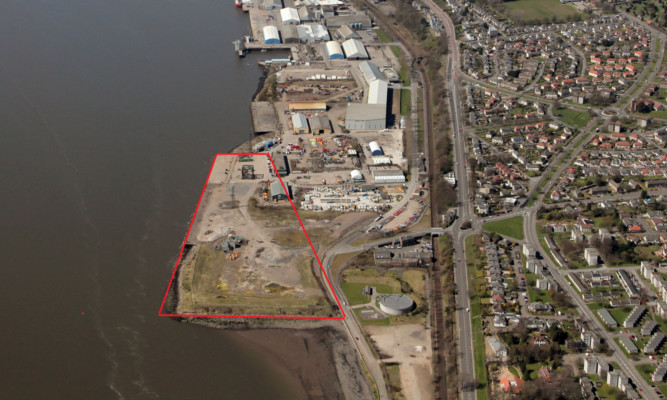 The Port of Dundee is getting a £10 million cash injection to position the city as a key base for the multi-billion pound North Sea renewables and decommissioning sectors.
Owner Forth Ports said the largest single investment in the dock's history would ensure Dundee was firmly on the radar of major players in oil and gas and green energy.
"This is an important, privately funded investment for the Port of Dundee which is ideally placed to service the needs of North Sea oil and gas, decommissioning and Scotland's offshore wind sector over the coming years," Forth Ports chief executive Charles Hammond said during a visit to the docks today.
Work on creating a new 200 metre long quayside, which will connecting to Prince Charles Wharf from the east end of the port, will begin immediately and is expected to take 18 months to complete.
The new facility will feature heavy lift capabilities along its entire length to allow for activities such as offshore anchor and chain servicing and maintenance operations.
However, there will also be a specific ultra-heavy lift pad at one end that will be capable of dealing with major infrastructure.
The port will also feature 60 acres of hard-standing and warehousing to support onshore operations.
Dundee has long been viewed as a possible decom base North East Scotland MSP Jenny Marra has repeatedly raised the prospect of a base at the docks and local business leaders are supportive of the idea and a report by consultants Douglas Westwood earlier this month suggested up to 150 North Sea platforms could be scrapped over the next 10 years.
The same firm this week estimated the size of the North Sea decom prize at between $70 billion and $82bn over the next quarter century, although some industry observers believe it would be folly to prematurely rundown the basin's operational assets.
The wind power sector could also deliver a major economic boost if the giant Neart Na Gaoithe, Inch Cape and Seagreen offshore wind arrays which all lie within the all within the outer Firths of Tay and Forth are built.
However, the sector is currently facing major challenges to development, not least of which being the ongoing Judicial Review sought by bird charity RSPB Scotland into the Scottish Government's decision to consent the schemes.
Despite those obstacles, Mr Hammond was upbeat and said his firm's investment would ensure Dundee was ideally placed to benefit when the work did begin to flow.
"The port's existing skills base and location, combined with its riverside berths, deep water and rock river bed, put the port in a key position to become a hub for these sectors for construction, operations and maintenance and for decommissioning," he said.
"Our investment also puts Dundee in a position to benefit from offshore renewable projects such as Neart na Gaoithe, which has the potential to deliver cost efficient renewable energy and economic benefits for Dundee.
"We are committed to investing in the port to ensure that the infrastructure is in place to support these industries and for the city of Dundee to fully capitalise on the significant opportunities they present."
Confirmation of the quayside investment came as Forth Ports revealed the facility had seen growth during 2015, including handling a record 60,000 tonnes of barley.
The Port has also seen a recent increase in cruise business and has 10 passenger vessels are due to stop-off in the city this year, an increase on the six of 2015.
The company said it expected its cruise offering to develop further as the central waterfront and V&A Dundee design museum project came to fruition in the coming years.