 Three men are due to appear at Dunfermline Sheriff Court today in connection with alleged sectarianism during the Pars' home tie against Rangers on Saturday.
All three men have been charged with alleged breaches of the peace, aggravated by religious prejudice.
The men aged 19, 20 and 31 were arrested at East End Park as part of an ongoing operation by Fife Police to tackle allegations of football-related hate crime.
All three were arrested in the east stand of the stadium occupied by Rangers supporters.
Dunfermline Athletic have banned them from the ground pending the outcome of any court case.
A spokesman said: "If they are convicted, we will name and shame them on our website. We are a family-friendly football club and there is no place for anyone at Dunfermline who breaks the law."
The arrests follow a court appearance last week of 20-year-old Rosyth man Ryan Cameron who will face trial later this year after denying shouting and swearing racial abuse which caused or was intended to cause alarm and distress to Hibs player Isaiah Osbourne and others at East End Park on September 17.
Sergeant Andy Smith said: "Fife Constabulary is committed to delivering a clear message to those who continue to shout hate-filled comments during football matches, that we will pursue you until this type of behaviour stops.
"These arrests should act as a further warning to supporters attending East End Park who are intent on conducting themselves in a racially or religiously prejudiced manner."
Police also confirmed that five men will be appearing in court today in connection with an incident after the match.
The five aged 18, 22 and 24 and two 20-year-olds were arrested in relation to an incident in the town centre. They have been charged with disorder-related offences.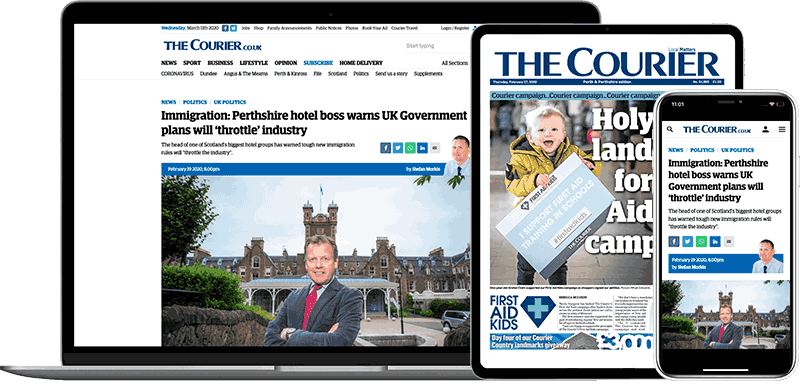 Help support quality local journalism … become a digital subscriber to The Courier
For as little as £5.99 a month you can access all of our content, including Premium articles.
Subscribe