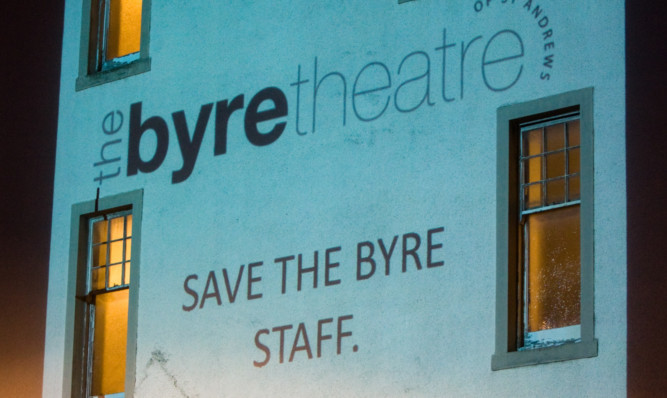 Scottish actor Tom Urie has spoken of his "shock and upset" when he heard the 80-year-old Byre Theatre was to close.
The 43-year-old Paisley-born actor worked at the Byre in the summer of 1993 and is best known for his role as Big Bob (Bob O' Hara) in the BBC Scotland soap opera River City.
He said: "(I was) stunned. Very upset. Shocked as well, because it's one of these things that you think will always be there.
"It's so, so important this place. I feel guilty because I've not been up there as much as I would have liked.
"It's too important for the community and Scotland for this to happen.
"It's an organic place. It started 80 years ago. There used to be an old sign that said 'please keep your feet off the stage'.
"And it's still that sort of place. The audience are right there. It has a home grown atmosphere.
"It was like that when I worked there in the 1990s.
"The fact that the staff are volunteering to put on these final charity shows says everything about the place.
"Mucking in at the Byre says it all. It's a real team effort."
Mr Urie warned that Scotland had to fight to retain its local theatres. He added: "If you lose local theatres in Scotland you lose work for actors, directors and writers.
"We can't allow that to happen. The Byre sold 8,000 tickets for its latest panto, so people want this place.
"I would love to see it go back being a producing house," he continued.
"They took a chance on me as Baloo the Bear in Jungle Book.
"That was in conjunction with the Youth Theatre which is also an important part of the Byre.
"A lot of Scottish acting talent has worked there everyone has worked there.
"It's a beautiful engaging place to work and still is."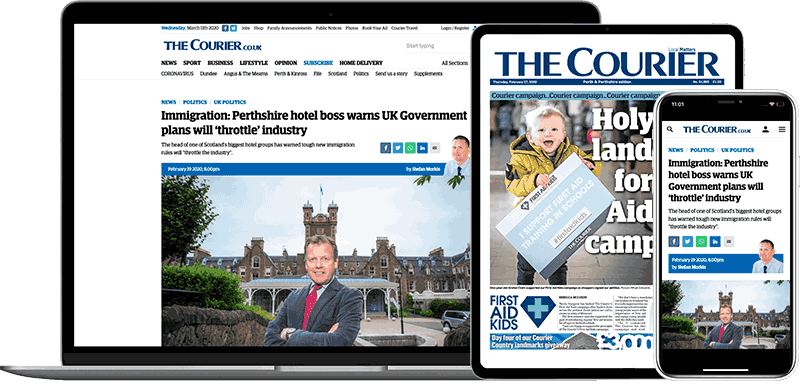 Help support quality local journalism … become a digital subscriber to The Courier
For as little as £5.99 a month you can access all of our content, including Premium articles.
Subscribe