 Concerns have been raised that elderly residents of a Kirkcaldy sheltered housing complex could be seriously hurt or killed if authorities don't get to grips with parking chaos.
Those living at Ross Gardens say they have been inundated by motorists parking inappropriately, blocking the building's entrances and crossing points and occupying disabled bays without blue badges and many fear it is only a matter of time until there is an accident.
Helen Smith, 67, said vulnerable residents have sometimes been forced to wait several hours before getting into their homes.
Ms Smith, who is deaf and relies on a motorised scooter, has taken up the issue with Fife Council and provided photographic evidence of those continually flouting the regulations.
"I may be deaf but I've been sworn at when I've challenged people about where they have parked I know I've been sworn at because I can lip read very well," she said.
"To be honest, I'm just tired with it all because it's total madness.
"We can't park our cars, nurses can't get parked, workers can't get parked, ambulances can't get in, taxis can't get in, and it appears we have no rights.
"None of us have got any rights at all, yet we live there.
"We're not safe anywhere and it's like a little island the traffic is coming from all around us and all sides and there are 30 and 40 foot lorries parking up and making deliveries all the time.
Ms Smith added that people have been parking at the corner of Ross Gardens and Overton Road, meaning residents coming out of the entrance are now doing so at a blind corner.
"I've challenged the council to come up and try to get out with a wheelchair but they won't do it," she added.
Ian B Smith, Fife Council lead professional for traffic management mid Fife, said the council was aware of the issue.
"We have spoken to residents of Ross Gardens about people blocking the dropped crossing points and have arranged adjustments to the road layout to help stop trucks delivering to nearby shops blocking access," he said.
"The materials needed for these changes are on order and will be installed as soon as they are delivered.
"We've also confirmed the legal status of disabled bays and the parking management team are aware of the residents' concerns over enforcement of these bays."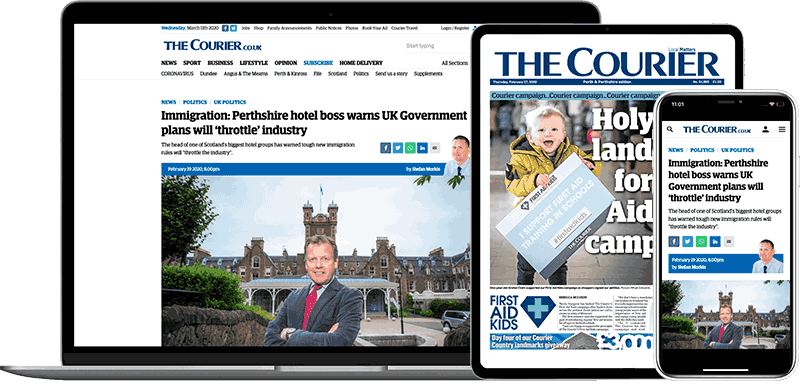 Help support quality local journalism … become a digital subscriber to The Courier
For as little as £5.99 a month you can access all of our content, including Premium articles.
Subscribe