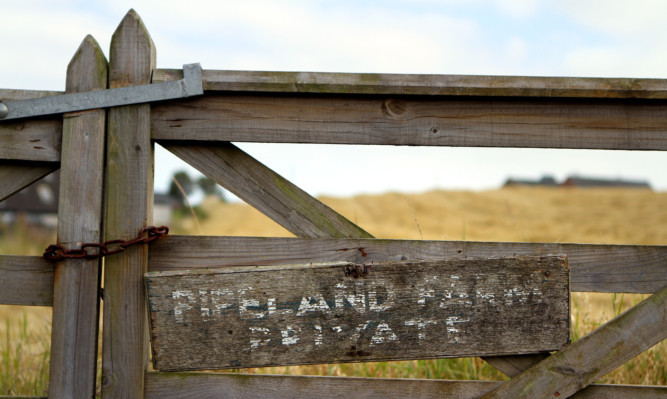 Fife Council has announced it will not appeal the recent legal decision quashing planning permission for a new Madras College at Pipeland.
It is, however, to press ahead with its bid to build on the green belt site and reopen and review its planning application which remains live.
Hopes that building work would finally start this year on the £42.7 million secondary school on the town's southern boundary were dashed by the Court of Session's finding last month that the granting of consent was erroneous.
Council leader David Ross insisted that the decision not to fight the court ruling was the right one but the will to create a new Madras College was as strong as ever.
And he warned that reviewing the planning application would be a lengthy process, which may involve further public consultation if it is resubmitted.
He said: "I am adamant that the children of Madras deserve a new school which will meet all our aspirations.
"We will not be diverted from that aim.
"We have been advised that the planning application for the Pipelands site remains live and the council will have to consider how to take this forward.
"This will take time and will also be dependent on the progress of the local development plan which is currently under consideration."
Improvements to the current buildings in South Street and Kilrymont Road, which are in a poor state of repair, were still being worked on by officers as a matter of urgency, he said.
Craig Munro, the council's executive director of education and children's services, said: "We have a duty and a commitment to ensure that the children and young people learn in an environment which matches the quality of the learning and teaching.
"It's important now for us to take the time to consider every possible way to achieve that aspiration.
"I will be writing to all pupils, parents and staff of Madras College to reassure them that we will continue to work towards our goals and that we will keep them informed of any developments.
"In the meantime we will begin a programme of improvements within the current buildings as soon as possible."
The choice of Pipeland has polarised opinion in the community and the appeal was made by St Andrews Environmental Protection Association Limited, a company set up to fight it.
The decision of Lord Malcolm, Lady Clark of Calton and Lord Drummond Young after a two-day hearing in January asks the council which is both the applicant and planning authority in the case – to reconsider its application.
Pam Ewen, the council's senior manager for planning, said the application would be reopened and consideration given to what new information needed to be provided.
She said: "I anticipate that it will take us some time to go back through the original information submitted with the planning application before we can advise the applicant what is required."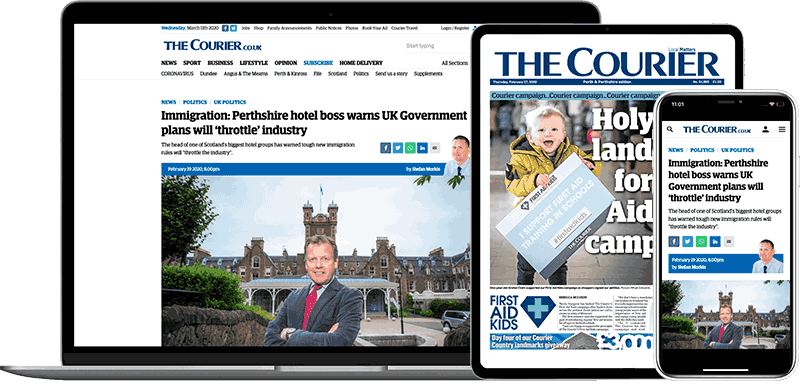 Help support quality local journalism … become a digital subscriber to The Courier
For as little as £5.99 a month you can access all of our content, including Premium articles.
Subscribe