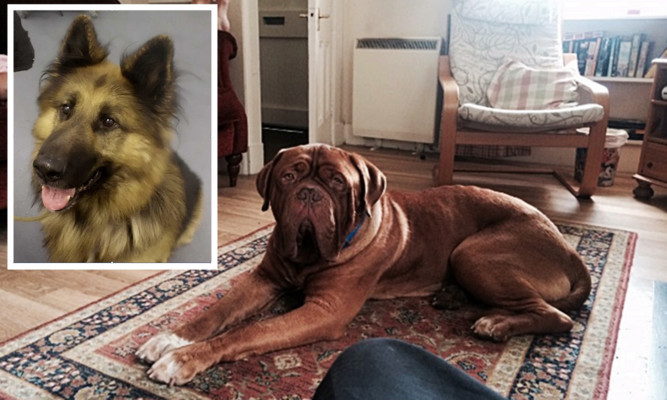 Hooch is a pooch who's been given the gift of life by a doggy donor.
For the poorly Dogue de Bordeaux's life was saved thanks to a blood transfusion, given by a kindly kennel companion.
Hooch's owner Alex Davidson, from Kennoway, recounted how he rushed his beloved four-year-old pet into St Clair Street Vets in Kirkcaldy.
Hooch, with a bloated stomach and very weak, promptly collapsed in the consultant's room.
To Alex's horror Hooch's heart stopped beating for a short time and he had to leave the room, distraught at the thought he was going to lose his best pal.
Several vets and nurses revived the poorly pooch but Alex was told he needed emergency surgey to correct the bloat, a life-threatening condition.
Against all the odds, he pulled through surgery well when he suffered a major setback.
Losing blood, his prognosis was worsening and Alex was told to prepare for the worst.
But in stepped Pet Blood Bank UK which couriered life saving blood to the practice for a transfusion.
And amazingly the next day Alex said: "I went in expecting to see him lift his head to see me but to my amazement he came walking through to greet me.and I swear it felt like a miracle."
Hooch still has hurdles to overcome but Alex is in no doubt without the blood he would have died.
Maureen Cross, the owner of one of the blood donors, Lexi, said: "I used to give blood myself but no longer can, so Lexi does her bit for both of us.
"Hearing about Hooch just brings home what a good thing giving blood is."
St Clair's vet Ian Paterson said: "Without the specialist advice and quick access to blood products from Pet Blood Bank UK we are convinced that Hooch would not have survived."
To help the charity the team is having a blood donation session on March 8.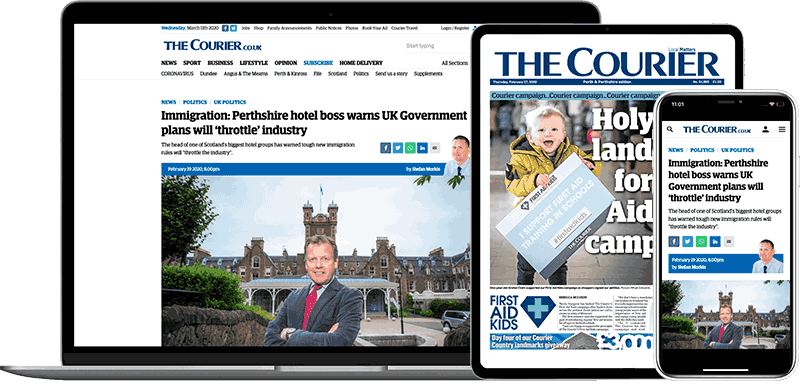 Help support quality local journalism … become a digital subscriber to The Courier
For as little as £5.99 a month you can access all of our content, including Premium articles.
Subscribe